TRAVEL BLOG
Friday, April 18, 2008
Multi leg flights and low cost airlines
The typical low cost airline operates on a point-to-point basis. Costs are kept down as there are no bags to check through to another flight, and no waiting for connections due to delayed flights.
Some of the low cost airline networks have become so big though that passengers independently book multi leg flights to get to where they want to go as it still works out cheaper than booking through a scheduled airline.
There is the risk that if your first flight is delayed and you miss the connection you will lose your second flight, but if you are savings hundreds of £/€/$'s, it is a gamble I know many take.
Tigers Airways
offers the ability to booking two flights in the one booking session with their
Flight Combo
service. This is a great idea as it saves you having to work out if both flights you need are available and you save an extra booking fee.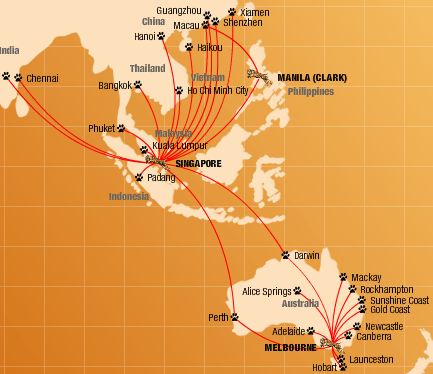 Tiger Airways Destination Map
On the Tiger Airways network possible combination examples include:
Melbourne - Darwin - Singapore
Darwin - Singapore - Chennai
Perth - Singapore - Ho Chi Minh City
Passengers need to be aware that this is still a point-to-point service so connections are not guaranteed. Tiger Airways conditions of carriage state:
We are strictly a point-to-point carrier and shall not be responsible to you for any connecting flights.
A European airline that offers multi leg bookings is
Air Berlin
. Their destination map show where you can fly to (although it doesn't indicate that it is a connecting flight until you are at the booking stage).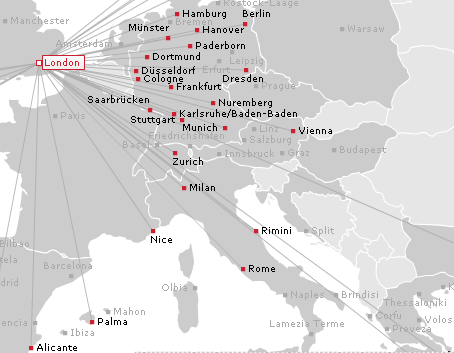 Air Berlin - London Connections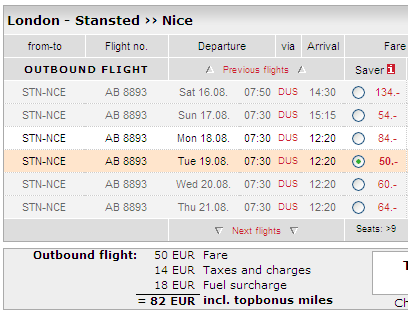 Air Berlin Multi Leg Booking
I would like to see such booking facilities on other low cost airlines with large networks, like Ryanair and easyJet in Europe. Low cost airline flyers are savvy enough to know that you must reclaim baggage and check in again on the next flight.
With oil prices going through the roof and airlines feeling the pressure of fuel prices, connecting flights through hubs may become more viable for low cost airlines rather than operating so many point-to-point services.
Labels: airlines, low cost airlines
Posted by itravelnet.com
If you like this post, subscribe to the RSS feed
or Subscribe by Email

Comments:
Links to this post:
<< Home