TRAVEL BLOG
Wednesday, July 02, 2008
1 Pound Hotel Rooms in London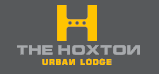 The Hoxton Urban Lodge
is a boutique hotel in London, and they are offering a
£1 Room Sale
. That's a meagre 2 US dollars to stay in a boutique hotel in one of the most expensive cities in the world.
There are 500 rooms available for £1 and 500 at £29 between 1st August and 31st October 2008. The last time this sale was on over 500,000 people tried to book, so it resembles a lottery as much as a sale. Like the lottery you've got to be in it to win it, so if you are planning a trip to London it's worth having a go at getting a one pound room.
Other offers include:
- Rooms for £59 over the August Bank Holiday.
- All Sundays in September at £59.
- All Fridays and Saturdays in November at £79.
- Rooms from £30 in December.
- Rooms on Christmas Eve, Christmas Day and Boxing Day for £30.
You can find out about the next £1 sale by joing The Hoxton
mailing list
.
Labels: england, hotels, london, travel-deals
Posted by itravelnet.com
If you like this post, subscribe to the RSS feed
or Subscribe by Email

Comments:
Thats awfully cheap. Can you let me know the cheapest hotels at Dunkerque, I plan to take
ferry to france
in coming few days.
Links to this post:
<< Home