TRAVEL BLOG
Sunday, November 22, 2009
Classic Mini Tours of London - A Cool Alternative to Big Bus Sightseeing Tours
Sunday, December 07, 2008
T5 is working but Heathrow is still terrible
Wednesday, November 12, 2008
Banksy in London
World Travel Market - London 2008
Friday, August 22, 2008
Travel Photo Gallery: London - England
Wednesday, July 02, 2008
1 Pound Hotel Rooms in London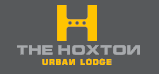 The Hoxton Urban Lodge
is a boutique hotel in London, and they are offering a
£1 Room Sale
. That's a meagre 2 US dollars to stay in a boutique hotel in one of the most expensive cities in the world.
There are 500 rooms available for £1 and 500 at £29 between 1st August and 31st October 2008. The last time this sale was on over 500,000 people tried to book, so it resembles a lottery as much as a sale. Like the lottery you've got to be in it to win it, so if you are planning a trip to London it's worth having a go at getting a one pound room.
Other offers include:
- Rooms for £59 over the August Bank Holiday.
- All Sundays in September at £59.
- All Fridays and Saturdays in November at £79.
- Rooms from £30 in December.
- Rooms on Christmas Eve, Christmas Day and Boxing Day for £30.
You can find out about the next £1 sale by joing The Hoxton
mailing list
.
Labels: england, hotels, london, travel-deals
Posted by itravelnet.com
If you like this post, subscribe to the RSS feed
or Subscribe by Email

Sunday, May 25, 2008
The Tomb of Sir Richard Burton
Thursday, December 20, 2007
Fly from London to Australia with Low Cost Airlines
Tuesday, December 04, 2007
Oasis Hong Kong Flight Review - London to Hong Kong
Last Second Books at Gatwick
Monday, December 03, 2007
Giant Spider at Tate Modern - London
Sunday, December 02, 2007
London Toilet Finder
Saturday, November 17, 2007
What do the Belgians really think of the British?
Friday, November 16, 2007
London to Paris and Brussels: Train v Plane
Thursday, November 15, 2007
Pat Sir John Betjeman on the back
St Pancras Photos