TRAVEL BLOG
Friday, April 09, 2010
Travel Photo: Bear and the Tree, Madrid - Spain
Wednesday, January 27, 2010
Alicante Day Trips
Monday, December 21, 2009
Rock Star - Lanzarote On Location
Guest Post by Nick Ball
The small Canary Island of Lanzarote is currently enjoying a spell in the limelight as the latest release from Spanish director Pedro Almódovar - Broken Embraces - was shot on location around the island. The film highlights Lanzarote's unique volcanic scenery to great effect.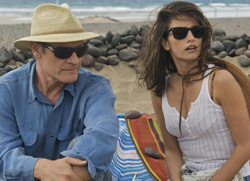 Lanzarote was subjected to one of the modern world's longest ever volcanic eruptions during the 1730's. The eruption lasted for six years - totally remodelling much of the interior of the island, destroying farms and villages and replacing them with lava fields and the exhausted peaks of spent volcanoes.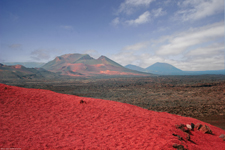 The terrain here is so surreal and dramatic that it's a natural choice for filmmakers. Science fiction classics such as One Million Years BC and Krull were shot against the eerie lunar like landscape.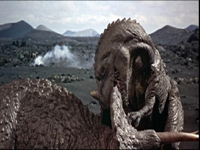 Guest post by Nick Ball from Lanzarote Guidebook.
Find out more about this unique volcanic island and get your hands on a free guidebook by visiting the Lanzarote Guidebook website, where you can download the latest edition of their comprehensive island guide free of charge.
Labels: canary-islands, guest-post, lanzarote, spain
Friday, December 18, 2009
Travel Photo: Seville Cathedral, Seville - Spain
Monday, May 11, 2009
Spain Travel Blogs
Friday, March 27, 2009
Travel Photo: Mezquita, Cordoba - Spain
Monday, November 24, 2008
What does Franco look like?
Melilla, Spain, sort of.
Saturday, November 15, 2008
The Strait of Gibraltar
Friday, November 14, 2008
Intercontinental Ferry Travel
Sunday, August 24, 2008
Is it time to end La Tomatina?
Monday, September 25, 2006
Church tiles of Andalucia
Sunday, September 24, 2006
A taste of home
Tuesday, September 19, 2006
Gibraltar Number Plate
City of Gibraltar
Friday, September 15, 2006
Jesus Calling
Sunday, September 10, 2006
Costa Atlantica
Saturday, September 09, 2006
Pension Inma - Cadiz
Post Box - Cadiz
European train station cafes
Thursday, September 07, 2006
Acorn fed pigs
Wednesday, June 14, 2006
Placa de Catalunya - Barcelona
Tuesday, June 13, 2006
Biker and dog - Barcelona