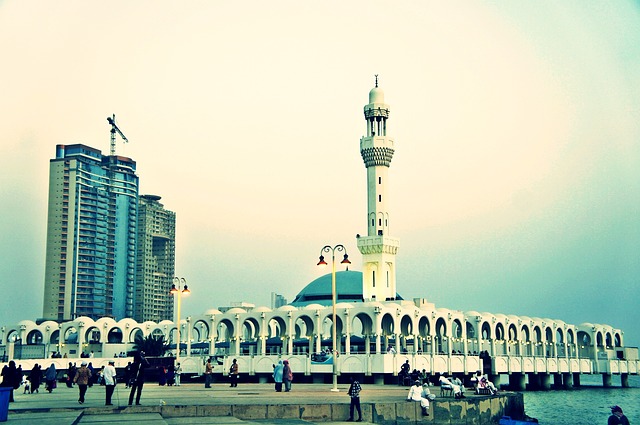 Jeddah is one of the most popular cities in the western Saudi Arabia and the city is also the largest in the Makkah province. Jeddah also acts as the entry point to Mecca and Medina, two most popular tourist attractions in the Middle East. Emerging economy and development in infrastructure have made it a global city in the 21st century and if you are thinking about a trip to the Middle East, Jeddah has numerous attractions for the travelers.
The city is becoming a resort city and one can experience stunning beaches, cheerful nightlife, fishing and delicious sea foods during the trip to Jeddah. There are several things that must be considered by the travelers while on a trip, prime being booking air tickets. For the best experience choose to fly with Emirates. This article highlights a few useful tips that will help you sketch a perfect plan for the summer.
Make a Plan of Your Visit
It is essential to plan and the holiday accordingly so that travelers can enjoy the fullest while in the city. The Internet gives us plenty of opportunities to explore various places and we suggest the readers to utilize the same and conduct thorough research on the most popular tourist attractions. Once you have got the names it's time to plan the itinerary. Make sure to check the location on Google Map or Google Earth and also check the distance between the places.
A well thought out plan can make your trip memorable. If you are thinking about a trip to Jeddah, it's time to find the most popular tourist attractions in the city. Jeddah has a lot to offer to the travelers; and if you are a nature lover make sure to include places like King Fahd's fountain, Al-Shallal Theme Park, Al-Balad, Nasseef house, Atallah Happy Land Park in your itinerary.
Transportation
Transportation is another vital concern during foreign travel and the travelers must plan accordingly in order to save the expenses during their travel. Readers are suggested to use public transportation to reach one place to another and it will be highly cost-efficient for the travelers. Readers are also suggested to check the schedule of the bus/train so that you can plan your travel in a better way.
If you are planning to visit in a group, to make sure to check the car Rental Services in the city. Car rental is a convenient way of travel compared to the public transportation and it will be the best decision, if you are traveling in a group. Smart phone apps are also very effective and travelers must check the popular taxi services in order to choose from the leading service providers.
Make a List of Holidays
Religious holidays can spoil your vacation in Jeddah and hence we that you check the religious holidays before your trip. A lot of shops, restaurants and cafes are closed during the holidays and hence you must check the holidays in order to plan a perfect vacation in the Middle East. Some restaurants also stop selling alcoholic beverages during the religious festival time.
Check Local Taxi Services
Since transportation plays an important role in travel, one should get an idea about the local taxi services while planning their vacation in Jeddah. Online taxi services are very helpful to reach one place to another and it is affordable at the same time. In addition, online taxi services are highly convenient and travelers must research about the leading online taxi services so that they can use it during their trip. Some of the leading online taxi services in Jeddah are Mondo Taxi Service, Taxi Pixi Service, Easy Taxi Service, Uber Taxi Service, Careem Taxi Service, Cabi and there are many more.
Travelers are suggested to choose from the reputed taxi services to avail the best quality services during the trip. Travelers can get pre-booking facility on the internet and it will be a good idea. Travelers can also find car rental shops, and they can rent a vehicle and drive across the city. The option is highly cost efficient for a group of people and if you are planning a family trip, car rental service would be highly convenient for a perfect city tour.
Do's And Don'ts
Since you are planning to visit Jeddah, it is important to get an idea about things to do and things not to do in Jeddah. Most of the times we want to capture everything in photographs but travelers are advised not to capture everything unless they see the board 'photography is allowed'. Arabian people are very concerned about their privacy and taking photographs and hence we suggest the travelers to follow this tip.
Another important pointer is to always keep a safe distance from the ladies while walking on the street or at the store. It is essential to check local laws before your trip and that would be very helpful for the travelers. Travelers must be careful while discussing topics like Islam, Mohammed and the ruling family as these are sensitive topics.
These are some of the important pointers that every traveler must know before exploring Jeddah. One last but most important tip is to book your flight with Emirates airlines via Cleartrip for the best flying experience and low airfare deals.