If you are travelling to Europe anytime soon (or just dreaming) then check out this interactive guide to the foods and festivals of the countries of Europe, compiled by Travelex. Pick a country and it will display the national dish, types of street food available, cheapest meals, and luxury restaurants.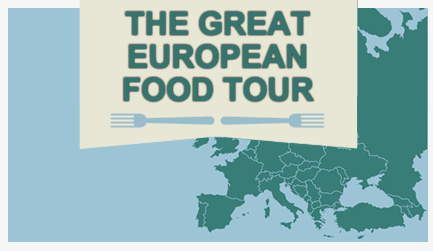 In addition to that it also lists upcoming food related festivals, just incase it has made you hungry to visit.
Check out The Great European Food Tour.