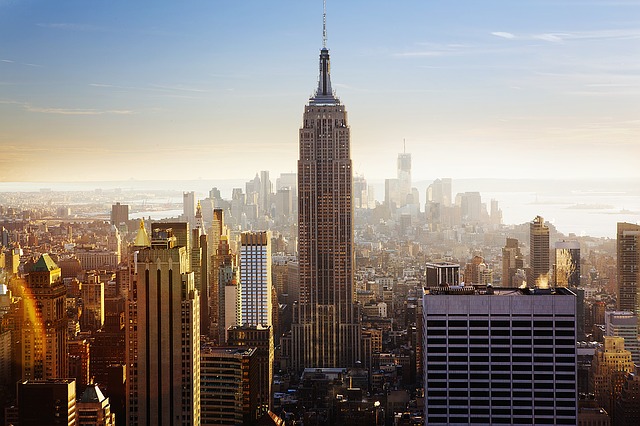 New York is one of the most popular travel destinations in the world. At any given time there can be tens of thousands of people in Times Square alone. Without searching for New York deals it's almost impossible to travel to the city if you're on any type of budget whatsoever. With all of the visitors to the city, it's no wonder that hotels in the area can charge an arm and a leg per night for a single room and they still sell out almost every night of the week.
When traveling to New York it's important to plan ahead because hotels fill up quickly. In order to properly get a New York deal, you will want to follow a few steps: 
1) It's important to look for New York deals on things like commuting and travel. New York has an expansive subway system as well as many other forms of transportation such as the buss, cabs, and limo services. If you're traveling to New York on a budget it might be a good idea to look into purchasing an unlimited MetroCard in order to ride the subway or bus systems as many times as you'd like for one fee. Normally one subway ride costs $2.50 but if you take advantage of this New York deal, you'll be able to ride unlimited subway and bus rides for only $29.00 and it is good for seven days from the time of first use.
If you want to travel in style for a special occasion, then consider hiring a limo or party buse. This is especially worth considering if you are traveling in a large group.
2) When traveling to the New York, don't wait until the last minute to book your hotel. Some experts say that it is a good idea to wait until you're about to travel because often times in the hotel business, if rooms do not sell, then the hotel lowers their prices in order to draw people in to the rooms. In New York, this is not the case. In New York it is important to find New York deals because when they only have limited availability in their hotel they keep their bar rate high. Why do they do this in New York? It's simple; someone will always fill the room.
3) While it's best to get your accommodation sorted out early, making last minute decisions on entertainment can actually work in your benefit. If you don't have a specific Broadway show that you want to see, then checking what tickets are on offer on the same day can be a great way of seeing a show you may not have thought to see. Often these tickets are sold at half price in order to get "bums on seats". Booking last minute theater tickets also leaves some flexibility in your itinerary. You might find that after a day on your feet walking around all day that you might be too tired to go out at night.
To prepare yourself for travel to New York do your research before you go. Check out travel websites and talk to others that have traveled to the city.