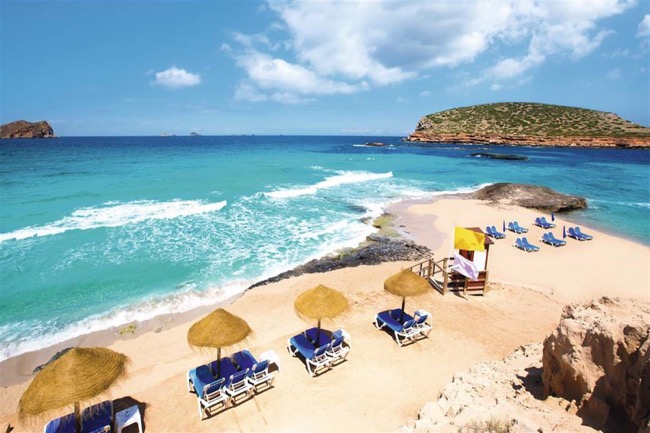 Selecting the perfect destination for your hen or stag party is often the difference between having an experience that is memorable for either the right or the wrong reasons. So it is important to get it right. I know how difficult it can be narrowing down the ultimate destination from a list of thousands, so you have few options to get inspiration, either to join communities like Tripadvisor or check any dedicated website for hen and stag weekends. Here is also our list of 10 great beach destinations in Europe for you to check.
Tropea, Italy
Tropea is a seaside resort in the south of Italy, hovering over several sandy beaches and a rocky promontory. Known as the 'Coast of the Gods', this stretch of coastline is deemed as one of the finest summer beach destinations in Europe. With so many great places to sample some of Italy's finest cuisine, you'll never have an empty stomach, not to mention you'll be able to line your stomachs ready for the night out on the town. Tropea has its fair share of typical tourist shops selling little souvenirs, as well as plenty of facilities to embark on some awesome water-based excursions. Becoming more and more popular each year, Tropea is a great beach destination for any hen or stag do in Europe.
Ibiza, Spain
It is common knowledge that Spain is hen and stag central, so what better place to enjoy your hen or stag do than in Ibiza. The Spanish island sure does know how to party, and its beautiful views and friendly occupants are more than impressive. So if you are looking for perfect weather, fine beaches and an epic night life scene, an Ibiza hen or stag party is not one to be missed. No hen or stag party in a beach destination is complete without joining a beach club or a pool party. Non-stop drinking and dancing are the ultimate pairing, add the surroundings of the San Antonio beach and you'll have a top experience on your hen or stag party!
Languedoc-Roussillon, France
Languedoc-Roussillon is another fantastic beach destination for hen and stag parties in Europe. This French sun-baked region stretches from the Camargue to the Spanish coast, and even in the height of summer, there's always plenty of sandy beach to go round. As home to the biggest beaches and captivating cities, there are a plethora of things to get stuck into here on your hen or stag weekend. Whether you'd prefer to head inland to tour around the many hills, caves gorges and forests, or even head out to experience a night of traditional sardanes folk dancing, there is something here for everyone.
Benidorm, Spain
Benidorm is one of those special beach destinations that is ideal for an adventurous hen or stag party in Europe. This Spanish resort is designed for those who want to party hard, so you can be sure to find a variety of nightlife and entertainment activities to fill your days and nights. With hundreds of great bars and nightclubs to choose from, the possibilities are endless. Benidorm is about 4 miles of breath-taking beaches and crystal clear waters, so take advantage of this by diving in to some water sports action. Or perhaps you'd prefer access to one of Benidorm's top beach clubs? There is no doubt that you'll have a great time here.
Constanta, Romania
As Romania's largest port city on the Black Sea, Constanta is also the gateway to the country's many seaside resorts. Although a little off the beaten path for your typical hen or stag party, there are tons of activities and things to do and see to make your weekend sizzle! Mamaia is probably one of the most popular of Constanta's beach resorts, so it is the best place to hang out with your friends and soak up the sun before heading out to paint the town red. The parties here are non-stop, so if you are looking for a great beach destination in Europe for your hen or stag do, look no further than Constanta.
Tenerife, Spain
Tenerife is the best-known, not to mention the largest, of the seven Canary Islands, making it one of the most popular beach destinations in Europe for hen and stag dos. Here you can expect nothing less than a good bang for your buck, with alcohol and club entries being as little as a couple of Euros. Attracting over 10 million visitors each year, the city caters for all tastes. You can hire a guide to take you around the Spanish city, embark on an adrenaline-filled adventure of quad biking or go karting, or even head out onto the water in a jet ski.
Other amazing beach destinations for hen and stag parties in Europe:
Zante/Zakynthos
Lanzarote
Magaluf
Marbella/Puerto Banus
Whatever destination you choose the most important is to enjoy your escape and make memories that will last forever.