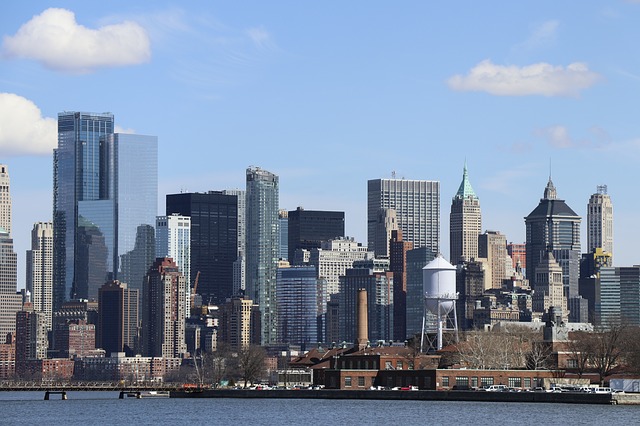 There is no greater experience than a historic tour of New York City. The city has so much to offer, there is no way to see it all in a day or one vacation trip. There are few key historic sights you should put on your list during your visit to the city.
Cruising the Harbor
New York Harbor is a key element to seeing iconic city views and getting around to all boroughs and tourism zones. Liberty Cruise NYC offers daily trips practically everywhere around the city including downtown, uptown, Brooklyn and the Bronx. It also offers night tours, making for the perfect ending of your day.
You can combine your cruise from Liberty Cruise NYC around New York Harbor with a city day passes, where you can tour famous sites that are both centuries old and modern landmarks.
Colonial Landmarks, include an African burial ground containing the remains of more than 400 people, which were discovered during a construction project in 1991. The site at Duane Street, between Broadway and Center Street was declared a National Historical Landmark and also has a display of photos of the excavation.
City Hall Park is surrounded by Chambers Street, Broadway and Park Row. It is one of the historic parks in the country, in part because this is where George Washington and the Continental Army heard the Declaration of Independence read out aloud on July 9, 1776.
St. Paul's Chapel at 209 Broadway is one of the oldest churches in the city. Known as the "Country Chapel," this church was built in 1766 in true British style. It contains a pew used by President Washington, a historic painting of the Great Seal of the United States, and the arms of King George III.
Wall Street was named as it was once the spot of a walled fortress guarding what was then New Amsterdam. It was one of the oldest city streets and became home to the New York Stock Exchange, now identified by the bull statue in 1792.
Bowling Green, the city's oldest park, is located in Broadway and Whitehall Street. It is surrounded by the original iron fence of the 1760's, although ornamentation once on top of the fence was taken and melted at the beginning of the American Revolution.
Fraunces Tavern, located at 54 Pearl Street was built as a private residence in 1719, but was later turned into an Inn and Tavern. It is most famous for Paul Revere meeting with the New York Sons of Liberty there in 1774.
Federal Hall National Memorial is a 19th century building that served at the United States' first capital and it was where President George Washington took his oath of office.
More Landmarks
The Memorial North Pool in the financial district, part of the 9/11 Memorial, is a solemn site to visit with names of victims etched in stone.
Doyers Street, nicknamed "The Bloody Angle," was notorious for NYC gangs. Although many of the gang tunnels are closed, the street still has character and history.
Seaport District at 19 Fulton Street is a happening place with rooftop Pier 17 series concerts, restaurants and the home of ESPN.
Katz's Delicatessen at 205 East Houston St. is another legendary spot made famous in the movie "When Harry Met Sally."
Trinity Church Wall Street is a 172-year-old Gothic Revival structure at the intersection of Broadway and Wall Streetthat was built in 1846. Its ornate design sparked controversy when it was built as many leaders thought the country should be more frugal.
The Woolworth Building at 233 Broadway, which was designed by renowned architect Cass Gilbert and raised in 1913 is a downtown building, and one of the most dramatic onesin New York City. It is a kind of neo-Gothic tower that rises 792 feet and clad in terracotta. It used to be the tallest building in the world and still has a spectacular lobby.