Dubai has so many activities on offer for visitors that it's easy to be overwhelmed by the glamour and spectacle when you arrive. There isn't time to do everything, so here are 3 must-do activities that show Dubai at its best from different angles and at a very different pace.
As well as the exhilarating adventure of a desert safari, Dubai can offer a peaceful experience that's just as awesome with a day's deep sea fishing, and keeps you well fed, charmed and entertained with a dhow cruise through the Dubai Marina.
#1 Desert Safari
Desert terrain dominates the UAE, and it's an essential ingredient in Dubai's special character. No trip to the Emirates would be complete without venturing into the desert on the most popular tourist activity in the country – the desert safari.
Combine that with a unique adrenaline rush of an adventure, great eating and drinking and a live show and it's no surprise that the 4×4 desert safari is Dubai's number one tourist activity.
'Dune bashing' the thrill of driving powerful off-road vehicles, typically Toyota Land Cruisers or Nissan Patrols, with a roller-coaster ride up and down steep and very aggressive dunes. It's an experience that's only possible on the terrain of the desert sands.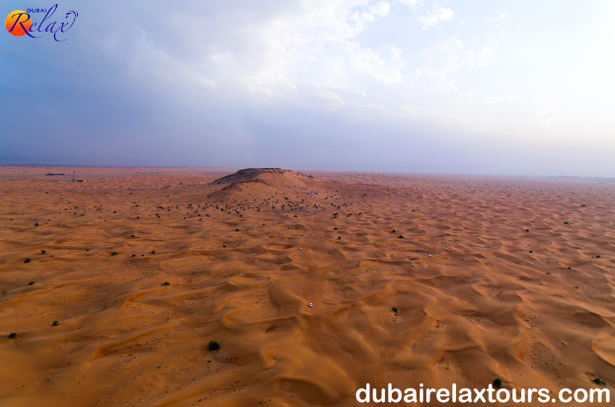 After some noisy and exhilarating action, a photo stop will let you experience the contrasting serenity of the desert outside.
There is utter silence, and a sense of eternity and endless renewal combined with hostility, rather like the sea. The desert's beauty has a flavor unlike any other landscape on earth.
The tour visits a desert camp for its final stop: a mix of restaurant, market and Arabic majlis.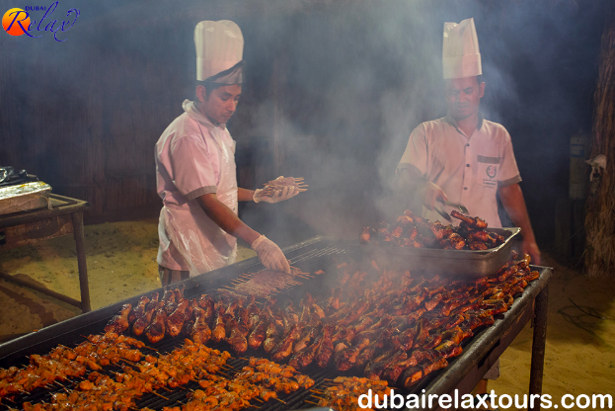 Refreshing drinks and a dinner strongly featuring BBQ food are served, while you take in a live show with 3 of Dubai's specialities: the graceful beauty of belly dancing, the mesmeric spectacle of a tanura dance show and a fiery finale that will take your breath away.
#2 Dhow Cruise
A cruise on Dubai's traditional wooden boats is another well established tourist tradition.
Dhows were traditionally the workhorses for all kinds of marine activities in Dubai, including all kinds of trading, fishing and pearl diving. In the 1990s, local entrepreneurs created the dhow cruise concept by converting dhows into floating restaurants.
These began operating in the Creek, and soon their popularity saw them spreading to a wider area. Now, the Dubai Marina canal is established as the destination of choice for dhow cruise operators.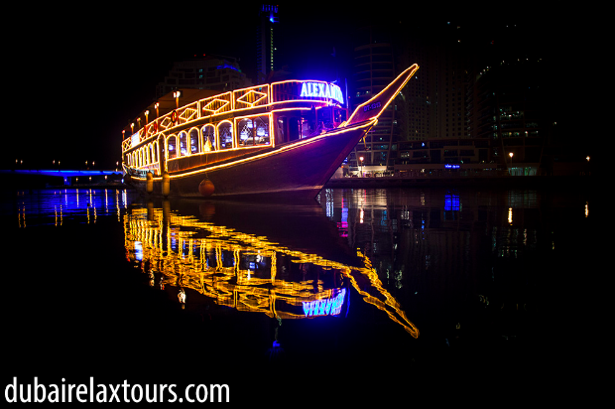 Hundreds of guests enjoy a Dubai Marina dhow cruise every day. This dining experience attracts so many visitors with its ever-changing scenery, fabulous views of the marina and the almost surreal contrast of the wooden dhow with its ultra modern surroundings.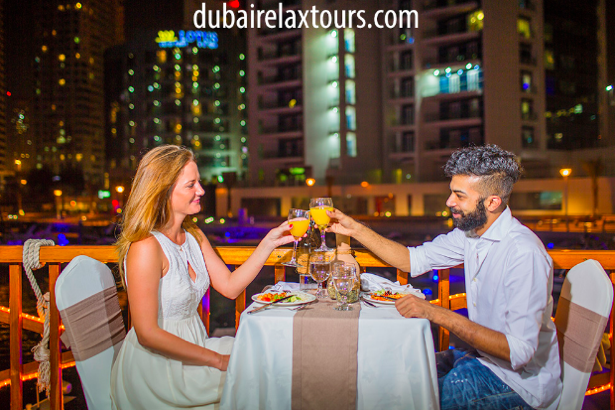 There's usually entertainment for guests on board a dhow cruise around Dubai Marina. Singers and folk dancers are popular additions to the evening. The floating restaurants are naturally a popular venue for private parties, wedding parties and to celebrate events like birthdays.
A dhow cruise in Dubai Marina is perfect venue for romantic dinners, private events, weddings, birthday parties and corporate events.
#3 Fishing Trip
The sea is a feature as important as the desert in the UAE's landscape, and it too should be explored to appreciate the country fully.
Deep sea fishing in Dubai is traditionally a popular activity among Dubai residents. However, it is becoming increasingly popular among visitors too.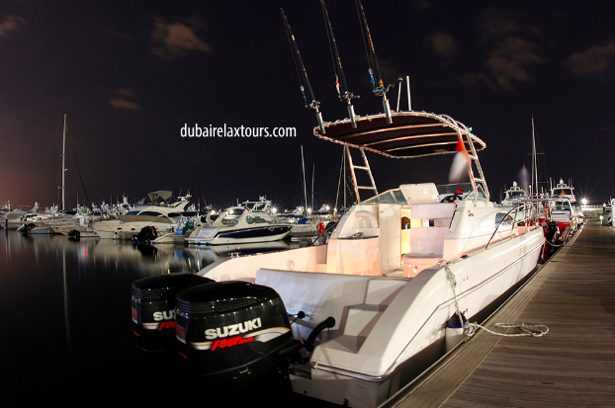 Dubai's waters may not be a world renowned fishing destination to rival the Seychelles or Tobago, but it offers an abundance of barracuda and in the best seasons its rich catch also offers grouper, cobia and some tuna.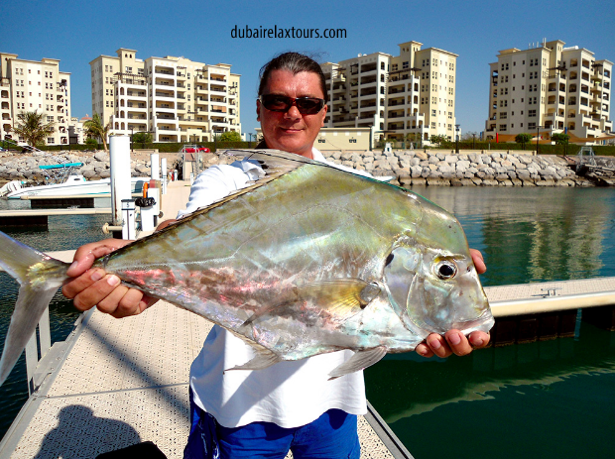 It's an unbeatably relaxing experience to spend a day fishing on the open sea, with an onboard BBQ to grill the day's live catch. Any true fisherman will happily admit that it provides some of the most serene moments of your life. Whether you're on holiday for the first time or a regular visitor, deep sea fishing in Dubai is a wonderful way to escape and leave any troubled thoughts and stress on shore behind you.
Conclusion
Dubai is a tourist destination that never stops growing, evolving and delighting. It is a fully developed, richly varied city with much more to offer than its famous malls. There's something for everyone with as much or as little action as you like. For three stand-out experiences, if you choose a desert safari, marina dhow cruise and deep sea fishing, Dubai will reveal its contrasts and essential character through experiences you won't forget.