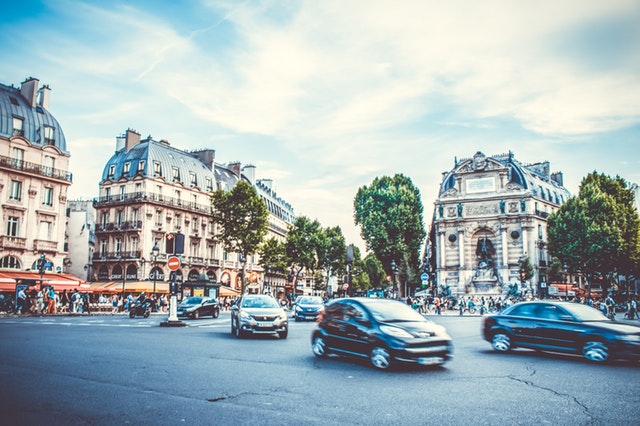 Ah, France! The land of culture, of haute cuisine, of rolling vineyards and one of Europe's grandest capital cities.
And while Paris, with its boulevards, cafes, museums and internationally renowned sights (not to mention Disneyland) quite rightly acts like a magnet to tourists from around the globe, to its European neighbours, France is widely viewed as an ideal destination for a convenient, low-cost family holiday.
Alas, with proximity and convenience often comes complacency. While a majority of European travellers would never dream of jetting off to, say, the US or South East Asia without taking out travel insurance, many don't feel the need when making the short hop to France. Indeed, with the open borders to its continental EU neighbours, it is easy to forget you are crossing into a different country.
However, if you are planning a family vacation to one of the country's famous Eurocamp parks or to a countryside chateau, it is strongly advised that you take out travel insurance for France no matter where you are travelling from. Here are three very good reasons why.
Travel disruption
France has an excellent transport infrastructure. Its SNFC rail network, including the high-speed TGV services, is the second largest in Europe, while its major roads, including numerous tolled motorways, are kept in generally immaculate condition and, outside of Paris at least, are often blissfully quiet.
However, France does have something of a reputation for industrial action, and its transport workers are particularly militant. Strikes by its rail workers, air traffic control operators and, as British ferry passengers probably knows, its port authorities are more or less routine, bringing widespread disruption to travel not just in France but to neighbouring countries as well.
If you have a plane, train or ferry ticket for a day that a strike is called, you will certainly face significant delay and possibly cancellations. Buying travel insurance is therefore a smart investment to cover any additional costs this might cause.
Petty crime
France is by no means a dangerous or high-risk country for travellers. But anywhere you go in the world, there is always a risk of crime, especially theft. In fact, the bigger the tourist destination, the higher the risk of coming across pickpockets and con artists, keen to take advantage of the fact that a lack of local knowledge makes visitors easy targets. That, and they often carry plenty of cash and valuables around with them.
In that regard, France is no different to anywhere else. According to the UK Foreign Office, amongst the 17 million Brits who visit France every year, pickpocketing is the most commonly reported crime issue. Regular travellers and bloggers also report things like theft of valuables from rental cars in tourist hotspots, as well as various types of scam.
Having money or valuables stolen whilst you are on holiday is an unpleasant experience. But the sting is soothed considerably if you know you have travel insurance to cover the loss.
Medical evacuation
One of the main reasons why visitors from other EU countries get complacent about travel insurance when visiting France is the European Health Insurance Card (EHIC). The EHIC entitles all EU citizens to the same free healthcare benefits as the citizens of any member state. So if you are from Germany, Spain or (for now) the UK and need medical assistance in France, you are entitled to the same free care French citizens get.
As medical cover is often the biggest single reason people take out travel insurance, to cover potentially huge medical costs should they fall ill or get hurt abroad, many people assume the EHIC means they don't need both. But if you fall seriously ill, or suffer a particularly nasty accident and need to be repatriated, the EHIC does not cover those costs. Travel insurance, on the other hand, does.