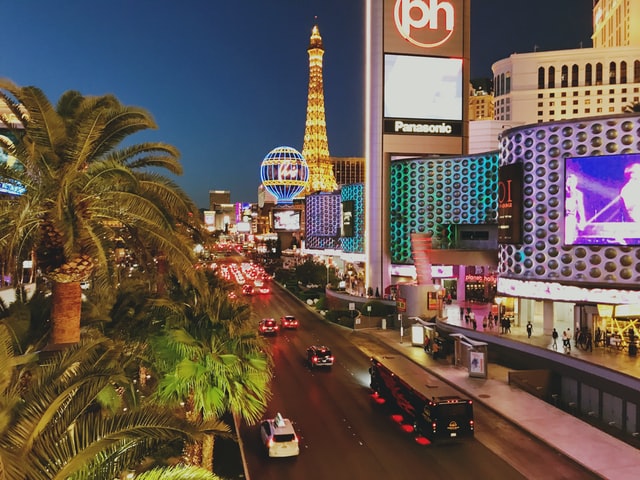 The bright lights and appeal of Las Vegas draw in large crowds from all over the world, and each year it tops the list of the most popular holiday destinations. You don't need to be a casino expert to visit Vegas, but it helps to have an understanding of how they work and the etiquette required to ensure the best possible experience.
If you can't see yourself heading to Vegas anytime soon, but love a spin or a hand of Blackjack, don't forget you can also use online casino sites – we recommend using a comparison site, click here for one of the best. In this article we're going to tell you about the 3 most important things to know and remember before you visit any Las Vegas casino.
1. The Dress Code
There is no formal or strict dress code when it comes to Casinos in Vegas. You will see those dressed up to the nines, and you will see those in shorts and t-shirts. However, it's worth noting that there's an unwritten rule, especially on the strip, at weekends, that visitors should dress smart. There's no specific guidelines to this, but we'd say avoid the flip flops on a Saturday night.
Dressing up for the casino can very much be part of the experience, but as we say, don't feel as though it's an obligation.
2. The Minimum Stakes
Stakes at both tables and slot machines vary by location, casino, and even day of the week. The minimum stake at tables you will find is $5 a hand, but this isn't available at every casino. It's more common to see $10 per hand. Keep in mind that these $10 tables will be minimum $25 when the weekend comes.
As far as slot machines go, there are the famous 'penny slots' costing just 0.01c a spin, or there's video slots where you can start from around 0.20c a spin and go up to about as high as $5-$10 a spin.
3. The Drinks
The best news of all is that every casino has a well-stocked bar, and as long as you're in there and playing (regardless of spend), you will be served drinks for free. This can be beer, spirits or even cocktails, and they'll usually take your order and bring them to you.
Although not necessarily 'compulsory' it's very much a courtesy and expected that you tip your waitress that brings your drink. An amount of $1 to $2 per drink would suffice, would ensure good service and also keep the drinks flowing for very little cost at all.
So there we have it – the 3 most important factors to consider before visiting a Las Vegas casino. If you're looking for something more in-depth, check out everything you need to know about casinos in Vegas here.