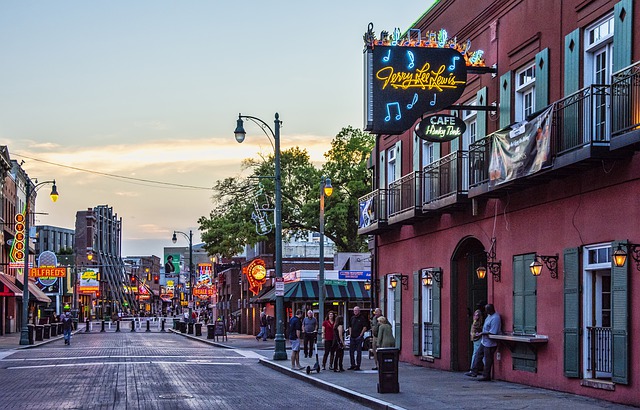 Any city worth its salt makes sure the youngin's have plenty to keep them smiling. And the City of Blues doesn't disappoint. If you're looking at vacation rentals in Memphis, TN but aren't sure what the kids will like, never fear—these three Memphis attractions are just perfect for children of all ages.
01 The March of the Peabody Ducks
Start your day with a bit of whimsy (and a free event). Every morning at 11am and again in the evening 5pm, the Peabody rolls out a red carpet, launches into Sousa's "King Cotton March," and leads five ducks to the Grand Lobby's fountain for a day of…well, whatever ducks do. It's been a hit since the 1930's, when the hotel manager at the time left his decoy ducks to splash around in the fountain all day. Make sure to show up early—the event tends to be quite popular.
02 The Pink Palace Museum
Once the dream home of grocery store magnate Clarence Saunders, this palatial pink house-turned-museum is one of the city's most enduring landmarks. And it happens to be filled with quite the eclectic collection of exhibits, like the cultural and natural history of Memphis, histories of music and the Civil Rights Movement, and one unusual shrunken head. The Pink Palace also includes a replica of Saunder's grocery store, the Piggly Wiggly, and the Country Store, and the Clyde Parke Miniature Circus.
03 Mud Island River Park
Get some fresh air and learn a thing or two about geology and topography at Mud Island River Park, a remarkable, interactive greenspace. The Riverwalk is the best place to start: It's an exact scale replica of the Lower Mississippi River that runs for five city blocks. Once you've been "deposited" in the "Gulf of Mexico," you can nab one of the paddle boats (just $5 for all the paddling you can muster). If you and your kiddos can't get enough of museums, then a stop by the Mississippi River Museum will be quite satisfying. The exhibits cover all kinds of topics, including natural history of this portion of the great river, stories about Mark Twain, steamboat performers, and accidents on the water. There's also some Civil War exhibits for the history buffs.
The Cherry on Top
Very few things make a good day a great day than a handspun milkshake. It's just plain fact. And nothing beats the milkshakes at Arcade Restaurant, a three-generation cafe and one of the oldest eateries in Memphis! And nothing gets more Memphis than the Arcade's most famous regular: The King himself. You and your kiddos can even sit at his booth and channel your inner blues singers.
Make Memphis your next family vacation destination—it'll knock your sock off.