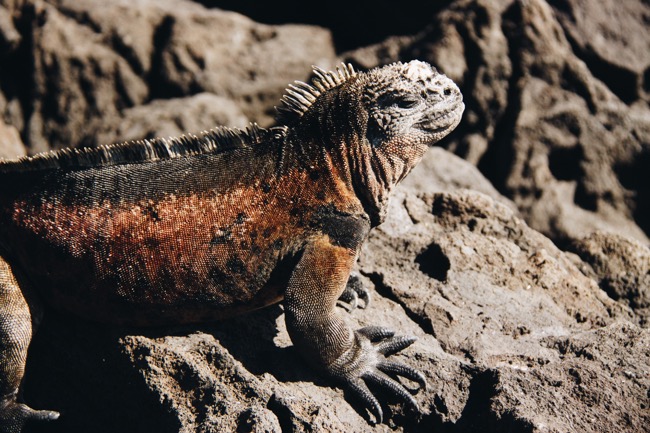 Travel is one of the best educations that a child of any age can receive. There's little that can replace the experience of seeing something with their own eyes. When they travel they come into direct contact with unfamiliar cultures, people, landscapes, foods, plants, animals and climates. They sometimes have to communicate as best as they can in foreign languages and when they are given the chance to experience independent travel, they learn to deal with unforeseen changes to schedules.
Teenagers particularly benefit from the challenge of discovering environments that are different to the ones they are accustomed to. As they travel from place to place, their interests in learning about language, geography, culture and history begin to grow. If you plan on taking a trip to South America with teenagers in tow, some of the most inspiring destinations to take them to are as follows:
Angel Falls, Venezuela
Angel Falls, located in Canaima National Park, Venezuela's second largest national park, is the world's highest uninterrupted waterfall at 979 meters. Inaccessible by road, a trip to Angel Falls can only be achieved by taking a small plane from Ciudad Bolivar to a native village deep in the rainforest and then a white water rafting trip – around four hours – to the base of the waterfall, where travelers spend the night in hammocks in the middle of the forest. The climb up to the waterfall's viewing platform is normally undertaken the following morning. The exploring nature of this trip as you white water raft your way to the falls is what really appeals to the adventurous teenage spirit, which is why it's a trip you really don't want to be making without an appropriate travel insurance plan in place.
The Galapagos Islands, Ecuador
If you want to introduce your teenagers to some of the most incredible flora and fauna on the planet, take them to The Galapagos Islands off of the western coast of Ecuador. An archipelago of volcanic islands, The Galapagos are home to an incredible array of endemic species. They were studied by Charles Darwin and form part of his theory of evolution. Teenagers who visit these islands don't only get the opportunity to explore the beauty of our planet in the present, but they also receive an education in our planet's biological history.
Machu Picchu, Peru
Apart from being a series of jaw-dropping architectural structures, this world famous site constructed by the Inca community is a gateway into South American history. A trip to Machu Picchu gives teenagers the opportunity to learn first-hand about Peru's pre-colonial roots, customs and beliefs. It's living proof of a culture that knew nothing of the Bible nor of the Catholic religion; a culture that had the ability to build incredibly high structures without the aid of heavy construction machinery, like the kind we employ today.
If you add the excitement of actually making the pilgrimage trek along the Inca Trail, camping for at least three nights en route, making exhausting climbs and moving through incredible countryside, this is perhaps one of the most thrilling destinations for teenagers to visit in South America.
Buenos Aires, Argentina
If your teenage children aren't particularly lovers of the great outdoors, South America still comes up trumps with Argentina's capital city. Brimming over with museums, galleries, theaters, street art and independent cinemas, young people with an interest in the arts must visit Buenos Aires at least once. Restaurants open and serve dinner until late – as Argentines have a custom of eating at around 10pm – and children are always welcome. The city's parks are vast and refreshing, offering plenty of needed respite from the relentless movement and excitement that surrounds.
If you happen to be a meat-loving family, then Buenos Aires is, once more, an excellent place to visit in South America as you're not likely to find a better steak served anywhere else on the continent… anywhere in the world, to be more precise. So if art, theater, football matches and food feature at the top of your teenager's list of favorite things to do, you know where your next flight booking should be taking you.