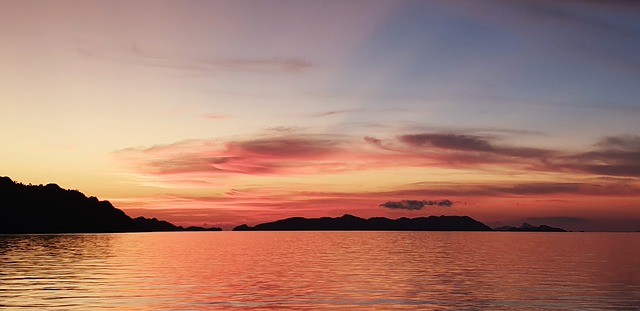 If diving is at the top of the things that you would like to do when you are on your vacation, then you should definitely start thinking about opting for a liveaboard trip. This is because these trips offer you the best chance of getting to popular dive sites way before other people scare away marine animals.
You won't have to worry about the tediousness of having to load and unload your diving gear every time you travel to the traveling site. This, in addition to the fact that you will have the opportunity to dive in not-so-easy-to-access diving sites that offer a richer diving experience, makes choosing this option a no-brainer.
However, to make sure that your diving experience is as stress-free as possible, and to guarantee that you will have the best diving experience, there are things that you should do. The following are useful tips that will come in handy in helping you to prepare for your first Liveaboard diving trip.
Pack light
One of the things that you will notice when you get to the boat is that the cabins are relatively smaller. They typically do not have a lot of storage space and so if you carry a lot of things, you will end up being inconvenienced. Therefore, to avoid getting cramped up with your belongings, it is always advisable that you pack as light as possible.
When choosing what to carry on your trip, you should ensure that you choose travel-sized items that are relatively smaller. When it comes to selecting a luggage case, going for one that is easy to fold, as opposed to one that has a hard case, is always advisable. Also, for any items that you will not need on your dives, like your shoes, you can stow them.
Pack spares when it comes to your diving gear
The disadvantage of using a liveaboard is that you will end up spending days in the water. While this is great as it provides an immersive experience, it has its own drawbacks. One of the major ones is that you will not have easy access to dive shops when you are on the trip. This can be quite inconveniencing when something goes wrong. It can even ruin the whole trip.
Therefore, it is always advisable that you carry a few spares when going on the trip. Carrying high-quality gear that does not wear out or break down easily can also help. Doing so will reduce the chances of having your diving trip ruined by something as simple as broken or malfunctioning equipment.
Don't miss the early morning dives
Since you will have all the time in the world to dive, and especially because you can virtually camp next to the best diving sites, it is tempting to wake up later in the day. Do not fall into this temptation. This is because morning dives are extremely worth it. You will have a better chance of seeing richer marine life in the mornings, and so, it is worth waking up before sunrise. Furthermore, even if you don't go diving, you can relax on the boat and enjoy the sight of beautiful sunrises.
Never miss a dive briefing
Attending dive briefings should always be on your must-do list. This is because it is at these briefings that you will get to know the general safety procedures, the preferred means of communication, meal times, diving times, and any other information that is designed to enhance your experience. Always note the times designated for the briefings, and if you have any questions, you should feel comfortable asking them either before, during, or after the briefings.
When going on your trip, you will have the opportunity to live with people from different cultures. While this presents an opportunity to learn and interact with people from all walks of life, it might also prove to be a little bit challenging. Being considerate and understanding will therefore go a long way towards increasing the likelihood of having an amazing trip.