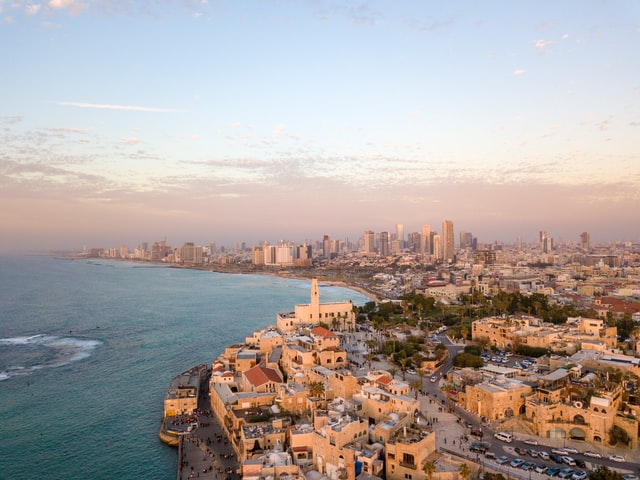 At the mention of Israel, Tel Aviv is one of the first places that would come to mind. The reason is simple; the city has built a reputation for itself that is worth global attraction. You have probably heard of the beautiful places, modernity, amenities, and the beachfront hotel Tel Aviv has, and you are thinking maybe it is worth visiting. You are very right. Here are some solid reasons to visit, things to know and what you can do in Tel Aviv.
The Beaches: 
The Mediterranean Sea engulfs this city, giving it an ambiance of peace, fun, and nature. The beach scenery is worth every good thing you've probably heard about it. From sun tanning to swimming, to having a boat adventure and beach volleyball games, you've got to love this place. And the good thing is that the beach spots around this city are open to the public and free. And if you are one who loves the company of nature, getting a beachfront hotel, Tel Aviv would be a smart move. Hilton and Gordon beaches give you the invigorating vibe of youthfulness and sports, but you would find Charles Clore beach more relaxing and pet-friendly.
A confluence of modernity and history:
While Tel Aviv is only recently established as a capital city, the locales, tradition, and the land itself are over 3000 years. This place has history and newness. The modern offices, hotel buildings, and transportation networks, amidst other things, tell the story of its recent developments. Also, Jaffa (Yafo) has an over 4000-year history. A part of the history is the flea market, traditional cafe and bars with local cuisines, Puaa, and the port. In its lifetime, this place has signatures of Roman soldiers; Jonah, the Jewish and biblical prophet; Islamic rule; British colonialism; and Crusader conquerors. 
Nightlife in Tel Aviv:
What is tourism to a city without an experience of its nightlife? Absolutely incompleteness! You might have a half-day fun at any favorite spot of yours but save enough energy to enjoy the night treat of this beautiful place. The nightlife scenery here is gorgeous. Other than being able to enjoy the setting sun at your favorite beach or the rooftop of a beachfront hotel in Tel Aviv, the city has some clubs with discount offers for early comers, before the main party starts. This city is called Israel's happiest city for a reason —its unbeatable nightlife. Whether you just want to attend a night party for the fun of it or want to be at a bar to enjoy a show, performance, DJ party, or art exhibition, Tel Aviv says, "it's all here." Every weekday does not stop the night fun, even though people would go to work the following morning. The people here have a punctuated sense of fun, and the city's beautiful light-show from commercial and private buildings adds to the evening glow!
The Markets: 
Who travels to a place without savoring the glory of its markets? Tel Aviv markets seem to specialize in food. And more, they hold history in their mouths. So, from local food ingredients to international condiments, to antiques, traditional wear, and stuff, you can trust that you will get a satisfactory market experience. You just have to know the right place to go. There are three main markets here, viz, Sarona, Carmel, and Levinsky. 
– Sarona is quite urban, containing ultra-modern materials for homes and offices, great eat-in spots and takeaway-meal restaurants. This place also has houseware and gifts that you can shop for. 
– Carmel is famous for being in the center-light of the city, with foods, fruits, veggies, local beers, toys, and home accessories. 
– Levinsky offers an ancient feel of marketing experience with its antiques and other flea markets of old spice and products.