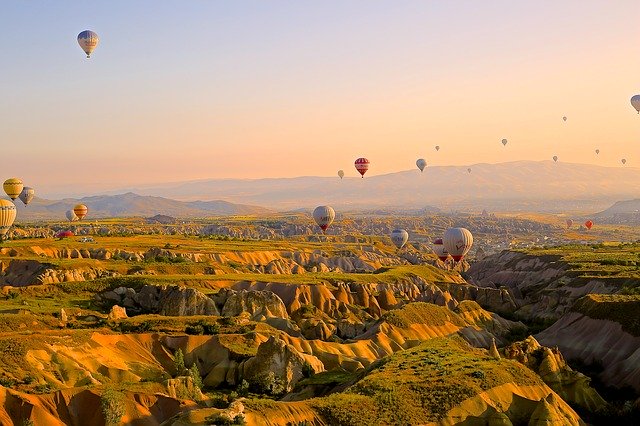 This pandemic season is hard not only on our physical and financial needs but also on our social and mental health. The continuous and unparalleled stress it gives us is indeed damaging to our lives. Those that we call COVID Blues experienced by many of us; yes, you are not alone in this situation.
We all feel it, every one of us, and I am pretty sure you miss your significant others or family more now. So, here are some ideas of a romantic getaway that you might be useful to you when COVID is no more.
1. Road Trip Around Slovenia
Known for having many pristine and beautiful landscapes, Slovenia is a few countries widely known for preserving their natural environment, resulting in these wonderful landscapes. Due to this, their tourism is skyrocketing, which gives them the idea of posting an ideal 5-day to 7-day Slovenia road trip itinerary.
The itinerary begins and ends in Ljubljana, the capital of Slovenia, driving through Piran's beautiful town and unto the Soca Valley down to the heart of the Julian Alps.
2. Romantic Cruise on the Amazon River
Are you tired of riding airplanes, cars, or trains? Why not try cruising the 4.345 miles of the Amazon river? You read that right. Were you aware of this? Taking romantic rainforest cruises on the Amazon River that stretches across Peru and Brazil is one of the most popular getaways now.
While on the cruise, you can admire the wonderful rainforest and see the only visible wildlife in the Amazon forests. Exploring the unexplored and untamed identity of Amazon has its pros and will provide you with the greatest experience you can imagine.
3. Hot Air Balloon Ride on Turkey
Here's an amazing and new idea for you, hot air balloon Rides. We often see or watch in movies about how hot air balloon rides while watching the Sunset gives off the romantic vibe you might want; well, you can try it as well.
The Cappadocia Balloon Ride in Goreme, Turkey, might be one of the most amazing getaways you can try with your significant other. At the same time, it gives you the freedom to choose your flight duration and enjoy a buffet breakfast and champagne glass upon landing. It will give you a chance to admire the incredible panoramic view of the whole Cappadocia region.
4. Vineyards in Italy
Italy is known to be one of those few countries where the food and wine quality exceeds most, so why not ensure a wine tasting in Italy to one of their famous local wineries and taste those wonderful fresh Italian wines?
Marchesi di Barolo is one of the most renowned wineries in Italy situated in the Langhe area; the winery was established early 19th century and will assure you that they have the best quality made in town.
Final Words
Do not let those COVID blues hinder the romantic getaway you have been planning for your someone special, but then again, it is not that bad of an idea to be safe from its threats that are still running around rampant.