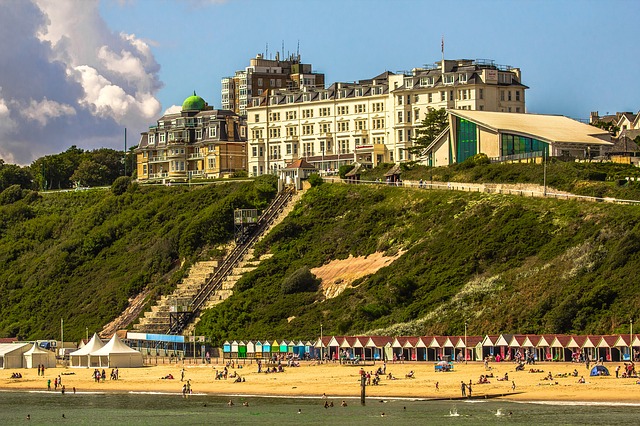 Big Ben, London Bridge, the Houses of Parliament – the list could go on. As we all know, London is full to the brim with popular attractions, and this is one of the reasons it attracts millions of tourists each and every year.
However, you don't have to do everything quite by the book. Sure, all of the above are worthy of a visit, but if you look hard enough there are some other things that the UK is blessed with which you really should take advantage of.
Through today's post we will now take a look at four of the best things in this category and show how you really should approach a trip to the UK once you land there.
Visit the coast
This first point might raise a few eyebrows. After all, most people associate the UK with London, and that's the end of the matter.
As it turns out, there's so much more to see and this includes the coast. Unsurprisingly, an example of a UK coastal city is much different to one in another destination (see our point on the weather later on in the guide) and it doesn't tend to be designed towards those of you who are looking to top up your tan. However, if you can get to somewhere like Bournemouth, you'll see that the coast is a really cultural experience and if the sun happens to be shining, the beach will be swarmed with locals as well.
The same rules apply with the countryside
In a similar vein, the countryside is another worthwhile option. Again, this often tends to fall back into London's shadow, but whether it is the Peak District, Brecon Beacons or even the Scottish Highlands, there are some fantastic sights to feast your eyes on and some of these just can't be witnessed in other countries.
Take advantage of the freebies
Although the UK has a reputation for being expensive, you'll be surprised by just how affordable it is.
Nevertheless, one of the easiest ways to curb the cost of your trip is to take advantage of the freebies. Rather luckily, most museums fall into this category and it means that you can explore art and history without spending a penny.
Brace yourself for the weather
Finally, let's end with something of a cliché. Granted, we know everyone talks about the weather and the UK but in truth, there's every reason to do this.
It's not unheard of to experience all four seasons in one day and if you happen to be traveling in summer, still be prepared to experience all four seasons. There's every chance that you can be met with torrential downfalls and more; so always prepare for every occasion. However, regardless of the weather, the UK is packed with beautiful scenery, friendly locals and a great nightlife.