The Turks and Caicos Islands have everything you've dreamed of in a Caribbean vacation. Turks and Caicos resorts range from ultimate luxury to wonderfully affordable, so pick one that meets your pocketbook needs and prepare to enjoy the time of your life.
1. Grace Bay, Providenciales (Provo)
Acknowledged as the best beach in the world by many, Grace Bay offers a stunning sandy beach, close by restaurants and loads of beach chairs and umbrellas. Watersport equipment, day tours and great swimming and sunning can all be had in this lovely spot. Plan to while away some quality time here and immerse yourself in Caribbean beauty. Besides beaching it, wander along the bay and stop in any of the great restaurants and sample world-class Caribbean cuisine.
2. Wade's Green
Head over to North Caicos for a peek at this well-preserved plantation. When Loyalists fled America after the Revolutionary War, many of them came here and were granted land by the Crown. Wade Stubbs, the owner of Wade's Green plantation, was the foremost plantation owner of the era, with 384 slaves and 3,000 acres mostly planted in cotton. For a bit of island history, Wade's Green offers picturesque ruins of plantation buildings. Call the National Museum for tour times. 
3. Salt Cay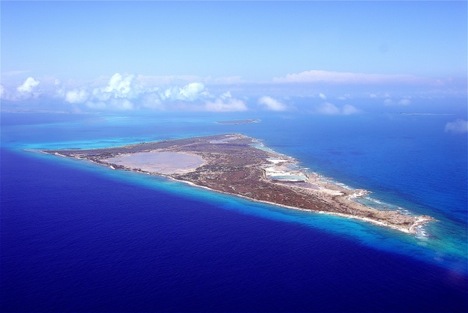 [Image source: Alfatango.org]
If you like laidback living, spend a day at Salt Cay, which has a large reef system perfect for snorkeling. Get away from the busyness of the usual Turks and Caicos ambience, and hop a plane or boat to this small island. Dive to see the HMS Endymion, which sank in 1790, fit for intermediate divers. Springtime visitors may catch sight of migrating humpback whales. Porter's Island Thyme is the place to go for delicious food.
4. Turks and Caicos National Museum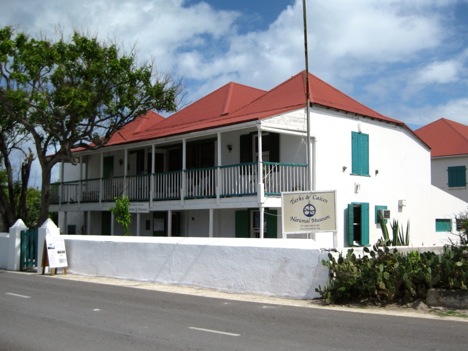 [Image source: Wikimedia Commons]
Should a rainy day come along, spend a few hours in Cockburn Town on Grand Turk at the museum. Shipwrecks, pirates, island culture, life in slavery times and the islands' rich biodiversity are all exhibited here. It's well worth a visit and will enrich your understanding and enjoyment of these beautiful islands. Open Monday through Saturday.
5. Middle Caicos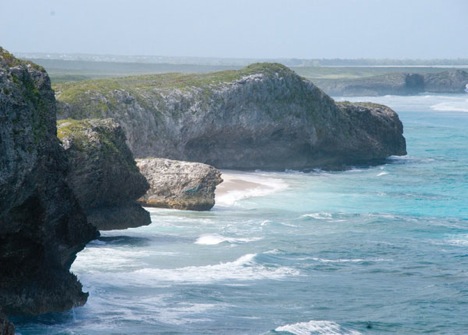 [Image source: wherewhenhow.com]
Spend a day exploring Middle Caicos. This interesting island has gorgeous beaches, lovely Mudjin Harbor, Middle Caicos Co-op and Indian Cave—all worth a visit or a day's exploring. A large island inhabited by only 300 people, Middle Caicos offers a different sort of experience from Provo. If you like to hike, try the Crossing Place Trail along the cliffs, but wear good walking shoes and take along bottled water. Stop by the Co-op for the largest collection of original handicrafts in the islands.