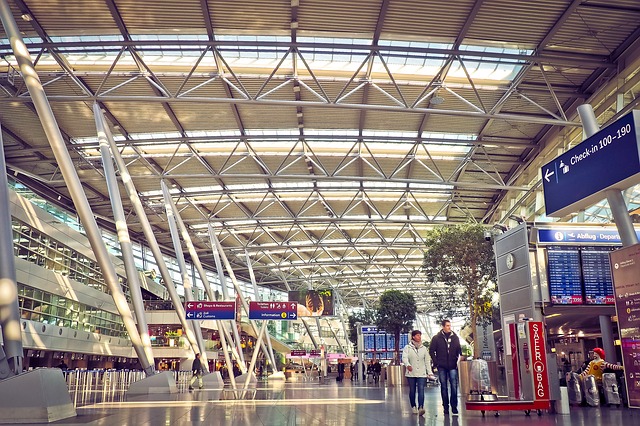 Traveling abroad is like exploring a treasure chest that yields never-ending excitement throughout your lifetime. If you are born with wanderlust, nothing can be more intriguing than getting a chance to travel to exotic locations across the globe. And this does not make a difference whether you are young or old; a traveler is a traveler at any age and any stage of life. So whether you are a seasoned globetrotter or just contemplating your first journey as an international traveler, here are the benefits that you must absolutely know about.
Enables you to discover new cultures
Domestic travel keeps you confined to your own country and its culture while there is much more that you can discover by choosing to see the world. Being an international traveler gives you the opportunity to know about the diverse cultures of different destinations and their nuances. You can even explore the history of these countries and learn more about the way the people and culture there have evolved over time.
Improves your communication skills
Traveling across the globe is a chance to learn new languages. Moreover, you can improve your communication skills as you will need to interact with the locals even in the absence of the knowledge of their vernacular languages. Several times during the stay in an unknown city, you may have to use gestures and expressions to convey your ideas and share your needs with the people who reside there.
Opens your mind
Another reason to travel abroad is that it opens your mind and makes you more receptive to learning new things and embracing new experiences. Right from landing in a new country to taking transfer from airport, reaching your hotel, trying local foods, exploring the markets, sightseeing the best locations, and more, you will get new things to try and do. At every step, you will experience and learn something new, which you may never be able to do if you travel only local.
Boosts your confidence
Foreign travel is something that pushes you out of your comfort zone as it takes you to a new destination, with unknown people, food, language and culture. There is much paperwork and legal regulations involved right from the time you land in a new country. Once you are able to handle all these challenges, you emerge as a stronger person with higher confidence levels.
Builds your connections
As an international traveler, you get the opportunity to meet new people, both locals and fellow travelers. You can forge connections with them that can be of help later in life, if you aspire to live or work in a foreign country. If you have friends in other countries, you can depend on them to help you settle there.
International travel is great fun and excitement, with every experience becoming like a postcard that you can add to your travel journal. So if you are lucky enough to get the taste of foreign travel, relish every trip like a memory that you can cherish for a lifetime.