Ask anyone who has travelled to every country in Europe and they will usually conclude that Norway would top the list when it comes to most beautiful countries in Europe (and indeed the world).
Norway has the mountains, fjords, lakes, plus picturesque seaside towns, and modern architecture that is famous in Scandinavia.
If you're thinking of visiting – or if you had never considered Norway travel before – then here are five places in Norway that offer a varied cross section of what the country has to offer.
1. Getting There – Kick Start Your Trip with Oslo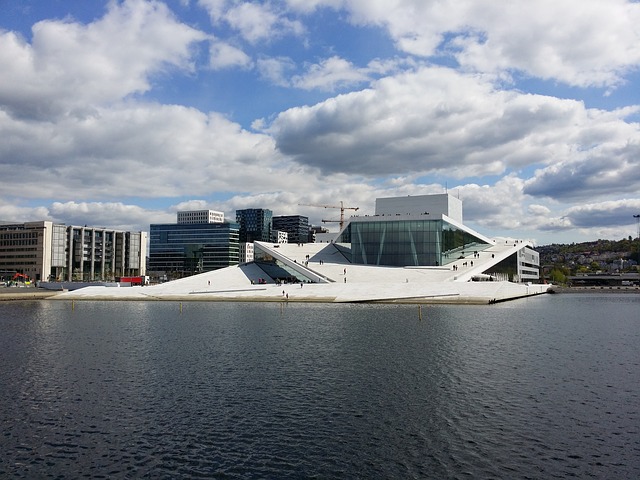 Oslo airport is the main international airport of Norway, with daily scheduled flights to approximately 140 destinations abroad. As the capital city it makes sense to start your journey from here, especially if it's your first time in Norway. From Oslo Airport you can reach the city centre within 20 minutes.
Highlights of a visit to Oslo include the Oslo Opera House, Norsk Folkemuseum, and Astrup Fearnley Museum. Oslo is fringed with an abundance of nature of forests, hills, and lakes. Even in the city nature is not far away, and you'll have opportunities for hiking, skiing, cycling, and boating.
2. Getting Around – Visit Bergen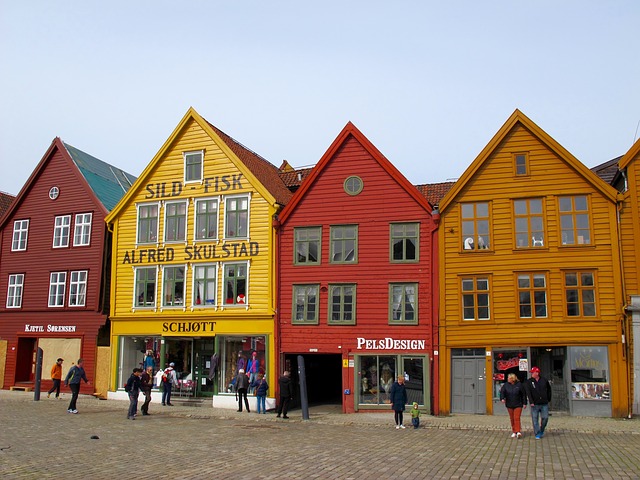 Bergen is a old port town and the medieval capital of Norway. It has a rich, classic sea-trading heritage. Highlights of Bergen include the lively fish market, its classic old quarter, cute photogenic lanes, colourful wooden warehouses, and old wooden houses.
Other local attractions include a nearby cable-car ride to the mountain top where you can see the home of Edvard Grieg (country's most beloved composer), and a dramatically beautiful stave church.
3. Don't Miss Norwegian Fjords
While Oslo and Bergen are the the main urban attractions, it's the natural beauty of Norway that is the highlight of most peoples trip. Norway's most famous scenic wonders are its deep and lush fjords. They have a reputation of natural beauty that precedes itself, and any photo you see of the fjords can barely do them justice.
The countryside surrounding the fjords is a scene of fishing boats, dramatic glaciers, medieval stave churches, cascading waterfalls, and brightly painted villages.
From Oslo, you should head to west rather than north as the west coast is packed with stunning fjords (such as the seductive Sognefjord), tiny yet tough ferries, isolated farms and villages, towering canyons, and countless waterfalls.
4. The Ultimate Place for Hiking and Skiing – Gudbrandsdal Valley
The Gudbrandsdal Valley features many popular national parks of Norway, including Rondane, and Dovrefjell-Sunndalsfjella. The valley has a wealth of fauna and flora, a diverse natural environment with forests, waterways, mountains, and cultivated land.
It also offers a unique mountain farm environment along with a rich and polished cultural heritage. This area is widely famous for its locally grown fresh foods, classic old architecture, and also it's a great place for skiing, fishing, and hiking.
5. Enjoy Fresh Mountain Air – Jotunheimen Mountains
Jotunheimen, covering an area of around 3,500 square kilometres, is a large undisturbed mountain area of Eastern Norway. It includes Norway's highest mountains (Galdhøpiggen and Glittertind), waterfalls, lakes, rivers, glaciers, and valleys.
This place is ideal for skiers, cyclists and climbers who want to enjoy activities in uncrowded nature. Other popular activities include glacier walking, caving, canyoning, riding, rafting, and climbing.
This small sample of what Norway has to offer is an ideal introduction for new visitors.