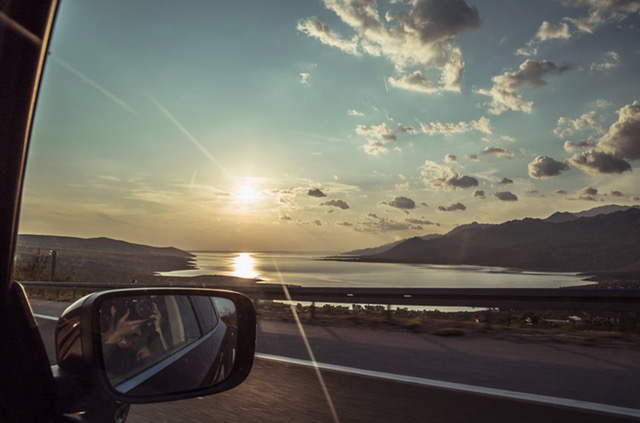 Surely, there can be no better time to travel and delve into the great outdoors than cheerful summer. Sightseeing and exploring natural landscape are more rewarding when nature is in its full bloom. While planning a great outdoor hiatus, you not only need to manage your budget well, but also pay attention to so much more; there's a whole new world around you, be mindful of that.
Quite often, the most overlooked aspect of traveling is what to do during your journey? Like when you are actually in plane transit, yacht, train or taxi. This question might be easy to answer if traveling distance is relatively short, as a good playlist, one little side book and a movie will do the trick just fine. But what if, you are traveling to a high mountain range or some remote island in Caribbean or a rather remote rain forest far away? You can't carry a bunch of books there, can you? Not only print material will add heft, but will also occupy space. So, here we are exploring a few options that won't bog you down with their weight and don't demand extra space in your already crammed backpack.
1. Movies on the Go
Thanks to the evolution of technology, you can fit thousands of photos, songs, even videos into your mobile device, and if you are connected to your data provider while on the go, the possibilities are limitless. You can access thousands upon thousands of high resolution movies and TV shows via cloud storage and services like Netflix.
2. Games
If you can bring movies then why not go a step further and get your games ready for the traveling ahead. Though games offer a more interactive medium to kill time, but they are notorious resource hoggers; playing a graphic intensive game on a smartphone will deplete battery in an hour or two. Also, they take away large chunk of space. Even if you have a high-memory phone/tablet, you could only fit 20 to 30 high-end games.
Our proposed solution is a simple one; instead of installing games, explore online games. Online games on sites like Juegos Friv won't take any storage, so you can plenty of games while traveling and they won't deplete battery extensively.
3. Befriend Strangers
While movies and games both are good time pass options, but nothing can compete with befriending a complete stranger on your journey. That of course means going out of your comfort zone, but that's where life starts. This is also one the most rewarding aspect of traveling, getting to know new people, languages, customs, rituals and understanding life from someone else's perspective. Sharing your previous travels and your aspirations from this one and inquiring about their travel stories can serve as a nice ice breaker without delving too much into personal details.
4. Board Games
If your backpack allows for it, do take away one or two board games and share them with your friends on travel or to those you just made on the journey. Board games don't demand too much attention, so you can still strike conversation with your neighboring passenger, enjoy the view, click away few snaps here and there and relish the journey as it unfolds one turn at a time, just like life.
5. Be Spontaneous
Just appreciate the ride, make friends, take pictures of you and the scenery, sleep, read, plan your future, eat and then sleep some more. Life is too short to sit idle, so revel in the ride while it lasts.
Even though you have done the pre and intra planning for your trip, you need to keep these key pointers in mind to make a safe and memorable comeback, happy traveling.