If you are still looking for a seaside vacation retreat this summer, there is still plenty of time to book accommodations, but you probably need to act quickly. With the summer well underway, many are booked up throughout this season but there are still plenty of choices. And, once you have found your vacation paradise it is assured that you'll be back year after year. There is nothing quite like vacationing on the water, but someplace not too far from all the action. Here are the five best seaside places to vacation in the United States. You'll soon see why they were chosen.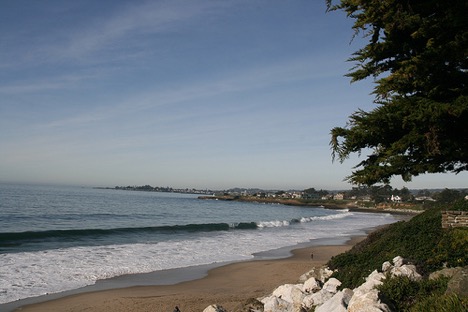 [Photo by Alberto Cabello]
Honolulu, Hawaii
Who wouldn't want to spend a few weeks in the summer on an island known around the world as the closest thing to paradise you can find on earth? Honolulu, Hawaii has some of the world's most pristine beaches where visitors can bathe in the sun, enjoy a bit of snorkeling, join in a luau for traditional Hawaiian food and entertainment, and yet find the solitude they desire to simply get away from it all. Year after year Honolulu on Oahu, Hawaii's capital, makes it to the top 10 list of places to visit in the world.
Nags Head, Outer Banks North Carolina
Once known as being the summer retreat of the rich and famous, the elite of society, Nags Head on the Outer Banks of North Carolina has begun catering to a much wider audience. Here you can find some of the loveliest scenery on the east coast, beaches for bathing, waters for fishing, and little vacation rentals on the Outer Banks that will draw you here year after year. Nags Head is famed for its historical lighthouse on Bodie Island but also for the amazing view and fishing from Jennette's Pier. With an amazing array of 5 star restaurants, quaint cafés and some of the most amazing seafood to be found on earth, why wouldn't you want to come back year after year for a vacation retreat like none other on earth.
South Beach Miami, Florida
What needs to be said about South Beach in Miami? Often billed as the Hollywood of the East, South Beach is now home to hundreds of celebs who are often spotted out and about, rubbing elbows with the general population. There isn't a day that goes by where some resident or visiting celeb isn't spotted on the beach or at a local shop and this is what draws so many visitors all around the year. With warm weather all year long, you can actually vacation at any time and sometimes the only reservations available will be during the off-season months.
Santa Cruz, California
Santa Cruz, California is next on the list with over 29 miles of beaches to enjoy. Activities here include, of course, surfing but also volleyball, hiking, fishing, sun bathing and other outdoor activities are plentiful as well. Known as one of the loveliest cities in California, there is much to attract visitors old and new. Interesting things to do include the Introduction to Wilderness Survival Clinic that will have preppers entertained during their stay while the rest of the entourage shops at some of the nation's most unusual shops or dines at one of the famed California natural food cafés. Thankfully not one of the most overpopulated cities on the California shore, Santa Cruz is still a vacation retreat large enough to offer an amazing number of activities but small enough to actually enjoy.
Galveston, Texas
Now then, who would ever expect Galveston, Texas to make the top 5 list of seaside places to visit in the United States? While not actually on the sea or an ocean, Galveston on the Gulf Coast of Texas is actually one of the most novel vacation retreats to make the list. Moody Gardens is one of the biggest tourist attractions in this island city but visitors also love Pleasure Pier, the Western side of the island where there are an almost infinite number of birds to watch and, of course, Galveston Island State Park where visitors can kayak, fish, hike and picnic to enjoy the best that nature has to offer.
So here you have 5 of the very best 'seaside' places to vacation this summer and some of which you can actually enjoy around the year. The one word of advice would be to make sure to reserve your accommodations well in advance because these popular vacation retreats do book quickly. From fun in the sun to exploring some of the most spectacular places in the United States, this is sure to be a vacation you'll remember fondly every day for the rest of your life.