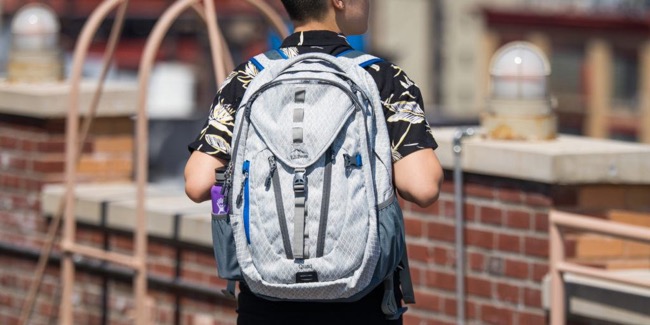 As a traveler, you already know that there are a lot of things that can ruin your trip. Delayed flights, unruly passengers, or enhanced security measures can all take the fun out of your trip. Unfortunately, all of these things mentioned here are out of your control, but there are other aspects of flying that are within your control. For instance, not choosing the right carry-on backpack could not only potentially make your trip less exciting, but it could make it dangerous. If you need constant access to medications or electronic devices it will be imperative to choose the right backpack that can house these items. Below, you will discover some of the best carry-on backpacks that will make your trips more efficient and exciting.
Tortuga Setout
If you are sick and tired of dragging along those suitcases with cheap and plastic wheels then look no further than the Tortuga Setout. This backpack might not come along with wheels, but it is carry-on sized and features a padded, removable hip belt. This feature alone will make transportation much easier. The weather-resistant design also comes in handy in those countries where the weather can be unpredictable.
Peak Design 45L Backpack
This versatile and durable backpack is not only beautiful, but it was specifically designed to meet all international carry-on size requirements. However, do not let this fool you because the pack is capable of expanding out to 45L in the event that you need more space. The shoulder straps can also be tucked away to prevent snagging during airport screenings and when checking the bag. Whether you are heading to Las Vegas to play poker or you just want to take a hike through the Grand Canyon, you simply cannot go wrong with this sleek and versatile pack.
JanSport Backpack
JanSport is an extremely popular backpack brand. The company's selection of backpacks is fairly large. You can choose from small, medium, and large-sized JanSport backpacks. The selection also includes a variety of colors and styles, including the carry-on.
JanSport believes in offering the highest quality backpacks, which is why they utilize 600 denier polyester and other durable materials. And, the best part is JanSport backpacks are made in an American-based facility.
ONIVA Backpack
ONIVA brand backpacks are extremely popular among students, hikers and other active individuals. The ONIVA backpack selection includes a variety of styles and colors. You can choose from small, medium and large sizes, all of which are designed with pockets, large interior compartments and padded straps.
ONIVA utilizes the highest quality materials for its backpacks. These materials are water-resistant, durable and beautiful.
Rebecca Minkoff Backpack
If you want a backpack that will endure the elements, take a beating and still look as good as the day you bought it, you should look no further than the Rebecca Minkoff brand. The only downside to these backpacks is the expensive price tag. But, if you have the money to invest, you should definitely indulge in this purchase.
One example of a very high-quality Rebecca Minkoff backpack is the Julian Gold. This stylish backpack is designed from 100 percent cowhide leather. It features adjustable straps, a large interior compartment and various pockets.