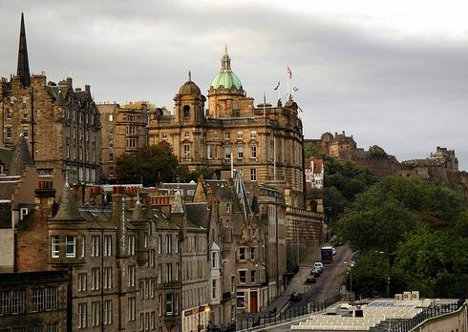 image credit: johnmueller
Who said travelling in Scotland has to be expensive? Granted, the Scottish capital can be quite overwhelming for budget travellers when it comes to museum entrance fees and costly restaurant prices. But with a little bit of planning and research, you'll be able to avoid those hefty prices and strut your way through the city without breaking your pocket. Edinburgh is an excellent destination for tourism, so make the best out of your time here while saving some pennies.
1. Free Museums
In Edinburgh, you can easily spend a whole day visiting museums with free entry. The list is long: some of the most essential museums to visit include the National Museum, Gallery of Modern Art, the National Gallery, the Writers Museum and the Scottish Parliament.
2. Royal Botanic Garden
With free daily entry, the Royal Botanic Garden makes for an excellent visit especially in summer when the flowers are in full bloom. You'll find an extensive display of plants from around the world in over 28 hectares of beautifully landscaped grounds.
3. Arthur's Seat
Poised on top of a volcanic hill in the centre of the city, Arthur's Seat offers the best views in town. The summit of Arthur's seat, located inside the Holyrood Park, is the highest point in Edinburgh and can be reached on foot within 30 to 60 minutes. Entrance is free!
4. Free Fringe Festival
If your budget doesn't give you the chance to witness Edinburgh's annual Fringe Festival, then this might be right up your alley. As the world's largest arts festival is a pricey event, a free festival has been set up along with the event in August. Free Fringe takes place throughout the month, and includes comedy, poetry and a variety of interchangeable performances.
5. Portobello Beach
Surprise, surprise, there is actually a beach in Edinburgh! Located three miles from the city centre is Portobello, a wide stretch of sandy beach ideal for kite-surfing. The water can get quite cold, especially in winter, so be sure to bring your wetsuit with you if you're thinking of taking a dip.