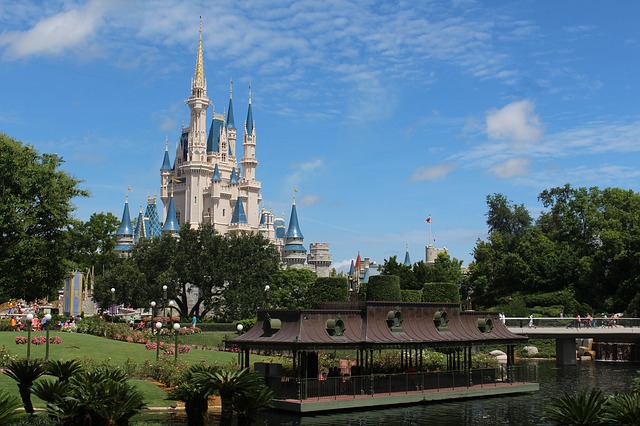 The city of Orlando offers a huge range of fun and exciting activities – from thrilling theme parks to stunning nature reserves. Here are five of the top things to do in Orlando this weekend.
Enjoy a day out at Walt Disney World
Orlando is best known for its world-class theme parks, and the most popular is undoubtedly Walt Disney World. This magical theme park offers an endless amount of fun activities including – adrenaline rides, waterparks, games, interactive shows, and a whole host of entertainment for the whole family to enjoy. You can even make a weekend of it and spend the night in one of Disney's luxury hotels for a truly unforgettable experience. Many of the hotels feature award-winning spas and quirky themed rooms to keep all ages entertained.
Visit Orlando Science Center
If the weather is not on your side, then Orlando Science Centre makes a great indoor activity. This four-story museum in downtown Orland provides interactive and informative fun for all ages. There are a number of state-of-the-art theatres and exciting events on offer. The museum also hosts some highly acclaimed exhibits which include Nature Works, Kinetic Zone, and Our Planet. There is a beautiful outdoor park where you can enjoy a picnic or grab some food from one of the nearby food establishments.
Arrange a game day get together
If you don't fancy venturing out on a cold or rainy day, then there are plenty of things to keep you entertained at home. The Spruce offer some tips for the perfect game day, so why not invite all your friends round to enjoy some classic board games like Monopoly or Cluedo? If the weather is good, then you could play some fun outdoor garden games while enjoying a BBQ in the garden. You also have the option to choose between a huge selection of exciting online games – from retro arcade to futuristic high-tech. You could even arrange a fun day using sites like Unibet that allow you to bet on a number of exciting online games.
Explore Giraffe Ranch
This amazing attraction is located approximately one hour drive for Walt Disney World. Here, you have the unique opportunity to get us close to a huge variety of exotic animals, and you may even get the chance to feed a giraffe. The park features 47 acres of stunning countryside and is next to Florida's second largest wilderness area, the Green Swamp. The ranch offers visitors intimate safari expeditions run by experienced guides in customized 4-WD safari tour vehicles. This provides an unforgettable experience where you can learn about the many different native and exotic animals and their habitats.
Have fun at Orlando Tree Trek Adventure Park
This provides the ultimate challenging and memorable outdoor adventure. The park offers a huge range of exhilarating activities, including climbing, zip lining, abseiling, and an incredible obstacle course. There are challenges to suit every skill and ability, making this a fun day out for the whole family. You can also find a beautiful picnic area and park where you can relax after your adventure course.