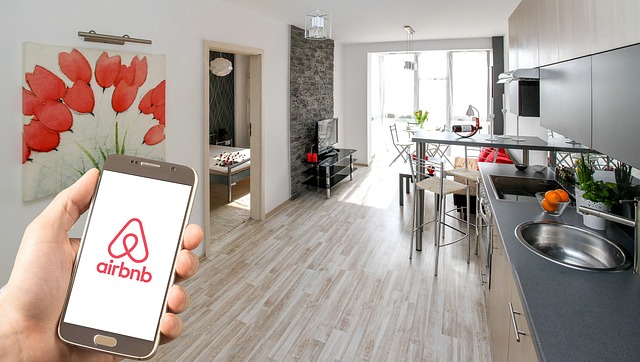 When staying at a new place during travel, people want to have a very clean and tidy experience. Since they're staying at a place that is not theirs to call home, they tend to be much more critical of the places they're staying at. Thus, people who provide lodging for travelers should make sure that their places are clean. The same goes for Airbnb rentals.
Nowadays, people, specifically the younger generation of travelers, aren't relying on hotel rooms to provide accommodation for them in their travels. There are plenty of other options for them to choose from that are both cheaper and still provide a great experience for them. However, what can significantly reduce their satisfaction in the place is the lack of cleanliness.
For Airbnb hosts, in particular, they have to manage the cleanliness of their Airbnb rentals even if they're not present to manage the space themselves. If you're working with limited time, then you should make the most out of it by cleaning particular areas in your rental that will require the most of your attention.
Below are some of the germ hotspots in any home and any lodging that you should keep an eye on. When cleaning your rental, make sure that you keep these areas in mind and clean them as much as possible in between bookings.
1. Bedroom
The first thing you need to think of when it comes to a place that you should clean in your Airbnb is the bedrooms. These are the rooms that your customers stay at the most so you should make sure that this is kept clean at all times. Some Airbnb rentals only have bedrooms which make it doubly important to keep this area clean.
Make sure that you change the sheets after every customer so that the next customer gets fresh sheets to sleep in. Aside from that, make sure that you air out the bedroom so it doesn't feel stuffy. Check the wardrobe and make sure that everything is in place. Wipe down the cabinets and countertops and clean the mirrors too.
2. Bathroom
Another important part of your Airbnb rental is the bathroom. Since this is where people take care of a variety of hygienic concerns, then you want this room to be hygienic as well. First of all, make sure that the tiles and the walls are all clean.
Also, fill up on a variety of toiletries just in case your travelers don't have anything packed with them. Don't forget to refill the toilet paper.
Aside from that, try and check the heater in your bathroom so that your customers don't get shocked by the cold water hitting their bare skin.
3. Kitchen
According to Maid Sailors, a leading provider of cleaning service for Airbnb, the kitchen is also an important area to keep clean since this is where food preparation takes place. Even if you think your previous customer didn't use the kitchen, you should at least disinfect the countertops and check that the dishware and other kitchen utensils are kept clean.
Remember to clean and remove the trash inside the trash cans and replace the garbage bags in the trash bins as well. Also, don't forget to check the fridge and see whether or not there is food left inside. Do keep the fridge clean as well even if it doesn't seem like there are any major spills in there.
4. Common area
Although this may not seem like much of a priority, for Airbnb rentals the common area is another part that needs rigorous cleaning. Since your lodgers are often going to travel, most of the time, they're going to lounge around the common area first. Plus, this is where they're going to be directly going to after they've been outside.
Thus, you should make sure you keep up the cleanliness of the common area. Make sure that you keep the floors clean and replace any rugs that need replacing because of the dirt.
5. Exterior
Last but not least, if you can, do take care of the exterior of your Airbnb as well. Keep it clean and inviting since this is the first view that your lodgers will see of your rental. Thus, you should make it count since this is the first impression.
By focusing your cleaning efforts in these particular germ hotspots, you provide top-notch Airbnb rentals for your customers. Aside from that, you will also make sure that your Airbnb doesn't make anyone uncomfortable or even sick. If you keep the cleanliness up, your Airbnb will get the acknowledgment and a badge because of your cleanliness.
Even if you don't get a reward out of it, it's still good business to keep your Airbnb clean. Thus, make sure that you clean your Airbnb rental after each customer so that you keep it in an excellent state for each next booking.