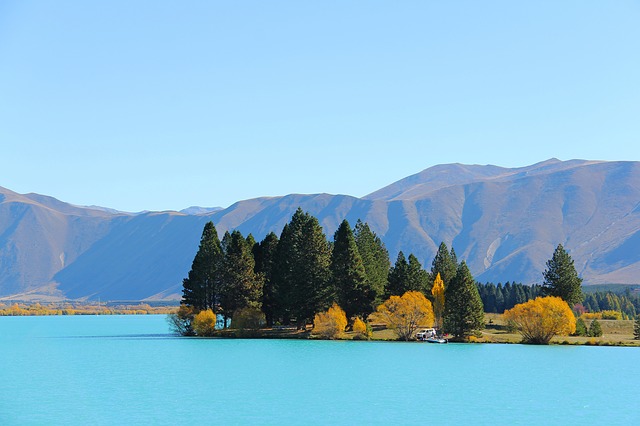 New Zealand! Well, to the Kiwis (New Zealanders) it is home, but to the rest of the world, it one of the best sought after places to visit. The island is blessed with breathtaking scenery, good weather and a diverse, yet very friendly, people.
New Zealand has a lot to offer, from epic sporting activities to awesome experiences with nature, and charming little towns to explore. Getting here has become cheaper now that many more international flights serve the country. And while you are in New Zealand you should look for these takatack voucher to save money on your purchases.
Here are 5 great places to visit in New Zealand;
Tongariro National Park
Located south of the charming Lake Taupo, the park sits in the center of New Zealand's North Island. For those intrigued by the name "Tongariro," it is actually the name of the dominant volcano in the area. The park is also home to two more captivating volcanoes, Mt Ruapehu and Mt Ngauruhoe (or Mt Doom for "Lord of the Rings" movie fans). Part of the reasons that make Tongariro National Park a must see is the fact that it is the oldest park in New Zealand. It was established in 1887 by Maori Chief Heu Heu Tukino, and later in 1990, it became a UNESCO World Heritage site.
Queenstown
Looking for a smooth cold beer after a long day of touring? Then Queenstown is one place you have to visit. Apart from having stunning snowy weather and being the adventure capital, the town's numerous night clubs and bars have made it the ultimate tourist stop for club and bar lovers. It is also a great place to meet and interact with fellow travellers.
Mt Cook
If you are the "sporty" type, then this is definitely one place you must visit when you travel in New Zealand. Mt Cook has a boatload of sporting activities for everyone. Some of the most fun-filled activities include fishing, skiing, snowboarding, biking, eco-tourism, nature walks, tramping, and shopping among many other activities. If you are an adrenaline rush lover, then Mt Cook is where to get your fix.
Christchurch
If you get the chance to travel in New Zealand, then make it a point of passing through this charming city. Located on the South Island, the city's gondola provides tourists with a breathtaking and memorable ride. The gondola ride takes tourists up to the hills just between the city's center and the Lyttelton harbor. The best part about the ride is that once you reach the summit, you will have a stunning 360-degree panorama of the city, the harbor and the Island's mountains glowing on the horizon.
Auckland
You can't visit New Zealand without visiting its capital city and use hotels.com promo code to save on your stay in New Zealand! Auckland is also dubbed the "City Of Sails," and is famous for its islands and harbors that are within easy reach of the city. If you've always wanted to go on a dinner cruise, then Auckland's Waitemata Harbor is the place to go to. You'll be blown away by the city's laid-back vibe and urban luxury.
This is just a taste of what to expect New Zealand. Once you arrive you'll see why it has become such a favourite destination for travellers.