It's November. You've just taken your Halloween decorations down, and you've started to think about when to put your Christmas decorations up, but there's still one large public holiday to get through between now and then. We are, of course, talking about Thanksgiving. It's a time to eat, drink, be merry, be thankful, and be kind. For some people, it's a better social occasion than Christmas. Even if you don't go that far with it, it's still a great excuse for a celebration, and we should never miss out on those!
Many people stay at home for Thanksgiving and invite the family to come round, but it's also a good time to think about heading away for a few days and taking in Thanksgiving somewhere different. America is a broad country, and there is a range of different ways of marking the occasion all across the nation.
If you've got the travel itch and you're wondering where might be the best bet to celebrate Thanksgiving with a difference, we've put together this helpful guide for your consideration! These are five American destinations which, for our money at least, offer a Thanksgiving experience which is hard to beat.
Kiawah Island
Kiawah Island in South Carolina is known for being a luxury retreat for the rich and famous, but you don't have to be a millionaire to celebrate Thanksgiving there. The size of the Thanksgiving celebration is well known to the locals but often goes unnoticed by the wider world. Be prepared for crowds if you're thinking of heading there to find out what all the fuss is about – as many as forty thousand people are expected to be in attendance!
The Sanctuary Hotel on the seafront is particularly well known for pushing the boat out for the special day, including a five-star buffet, and something called 'Pumpkin Hockey,' which has to be seen to be believed.
If you're a fan of staying active, you can take part in the 'Turkey Trot' 5K fun run in the morning, and then unwind with the Party in the Park during the evening.
Kiawah Island is an especially great place to bring children – the morning after the party, Santa arrives to light the Christmas tree and mark the beginning of the countdown to Christmas.
Montage Deer Valley, Park City, Utah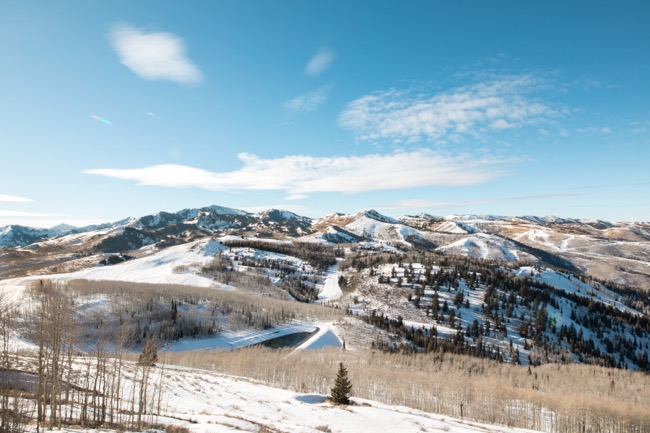 This is one of the colder places you could go to celebrate Thanksgiving, but most of us expect to be cold by the end of November anyway. If you're going to be shivering, you might as well be shivering while enjoying breathtaking scenery! Montage Deer Valley focuses on families when it comes to Thanksgiving weekend, with the exceptionally well-reviewed resort offering flag football and archery lessons among a slew of other activities.
If you perform well at archery, you might even be invited to take part in the annual 'Turkey Shoot.' Skiing is an option while you're at the resort (just as it is all year round), and the Thanksgiving buffet at the Apex restaurant is impeccable. What better souvenir could you have from an excellent family Thanksgiving than a picture with the beautiful Wasatch Mountains in the background?
There are more than a few quirky offerings to be had here, too – where else in the world could you sample a gourmet hot chocolate bar after you've had your fill of all the Thanksgiving food?
Las Vegas MGM Grand Hotel And Casino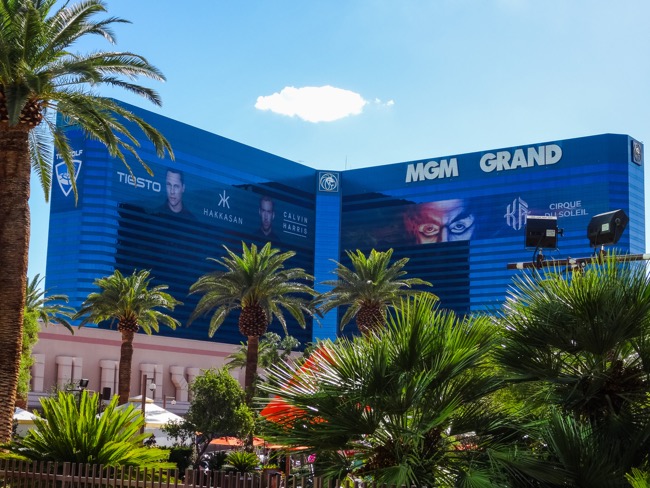 There's a theory that Las Vegas may soon enter decline because gambling facilities are becoming more available elsewhere in the USA. Most people can now access sports betting and mobile slots where they live, so why travel to Vegas?
We don't know if mobile slots will one day render the casinos of Vegas obsolete, but no matter how much you might enjoy mobile slots, they won't offer you the MGM Grand Hotel and Casino Thanksgiving experience. The whole park becomes a winter wonderland on the Monday before Thanksgiving and stays that way until New Year.
Almost every restaurant within the complex has a special Thanksgiving menu, but we reserve special praise for the 'T-Day- plates' at the TAP Sports Bar. The resort blends Thanksgiving and Christmas together into one long celebration, delivered with the style and panache that only Vegas can offer.
Aulani, Hawaii
Disney has a location for every celebration, and when it comes to Thanksgiving, Aulani is the place to go. This might not be one for Thanksgiving traditionalists – the menu you'll encounter here isn't exactly what you'd expect at a standard Thanksgiving table. For many of the visitors, though, a break from the norm is the whole appeal.
The Harvest Feast at the Ama Ama restaurant includes crab claws, oysters, and other locally-sourced seafood. Nobody ever said you could only give thanks if you're eating a turkey when you do it. A special Thanksgiving-themed event starring Disney characters takes place within the Kaiona Ballroom, and that's always a big hit with children.
On top of all that, this is a Disney resort – that means that there are rides and attractions everywhere you look. It might not be a relaxing getaway, but it will be an enjoyable one.
Mission Inn Hotel, Riverside, California
For those of you who just want a traditional Thanksgiving experience in a five-star environment, there may not be anywhere better to go than the Mission Inn Hotel in Riverside, California. Thanksgiving marks the start of the venue's annual Festival of Lights, which includes a fireworks display and artificial snow. You get all the beauty of a snowy landscape without the drawback of getting cold at the same time.
The centerpiece of the Thanksgiving celebrations is the Grand Parisian Ballroom, where you're guaranteed endless fee mimosa refills as you enjoy a blend of fine seafood and traditional meats and vegetables. All of the food is locally sourced from quality suppliers in the California area, and more than four hundred light-up figures watch you while you eat. It's grand, it's stylish, and it's a little bit expensive.
The price might be a little off-putting for some, but if you have the means and desire to enjoy Thanksgiving in an opulent environment, you're unlikely to find anywhere that does it better.