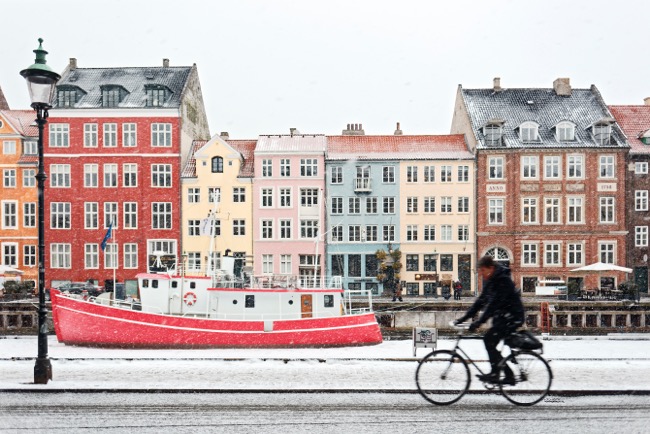 Monotonous routine with no other activity makes life dull and boring. A person needs breaks to relax his mind so he can remain focused. Many studies have proven that taking time away from your busy routine have mental as well as physical benefits. People who go on vacations have lower stress levels and, consequently, less risk of chronic diseases. The hectic office life makes the person exhausted and leave unproductive. Vacations seem to play an imperative role in staying mentally and physically healthy. Denmark is the new centre of attraction for all tourists. Here are five important things to keep in mind when travelling to Denmark.
Keep All Kinds of Clothes
You are travelling to an unknown place, and are not completely aware of its weather. Yes, you can check the weather updates on the internet, but you cannot rely on that only. It is important to keep clothes that go with all kinds of seasons. Do not forget to keep a waterproof coat and an umbrella. Also, keep nice t-shirts and pants in basic colours. If you are a frequent traveller then you would know greater charm lies in taking fewer clothes so can have enough space in your bags to store all the stuff you are going to buy there.
Do Lots of Shopping
When on vacation, do not forget to buy the local and cultural items of that place. If you go on a vacation every year, then after five years you would have a diverse collection of cultural souvenirs you have collected with time. You can use those things as gifts, for your use or as decoration too. Vikings jewellery and Copenhagen dinnerware are a few things Denmark is famous for; make sure you get your hands on them.
Learn Danish or Use Translating Sites
One of the things people find troubling when they are travelling is the language barrier. Let's suppose you are travelling to your favourite destination and having the time of your life. You ask a vendor something but having trouble conveying your message. It's a bigger inconvenience than one might think and the best to avoid it is by taking the help of online translating sites. You can instantly translate Danish to English by visiting Translate.com.
Try Danish Cuisine in Copenhagen
One amazing thing about vacationing in Denmark is that you can try traditional cuisine. Copenhagen is famous for amazing traditional Danish cuisines and many new Nordic foods. The variety of available food options in Copenhagen are not only delicious and scrumptious but healthy as well. All ingredients used in the preparation of food are organic. It wouldn't be a surprise if you miss the food when you get back home.
Best Time to Visit
The best time to visit Denmark is during summers or by the start of June. Most people prefer going there during summers because of the long days and the possibility of more outdoor activities. However, it is advised to always keep a raincoat and an umbrella when travelling.