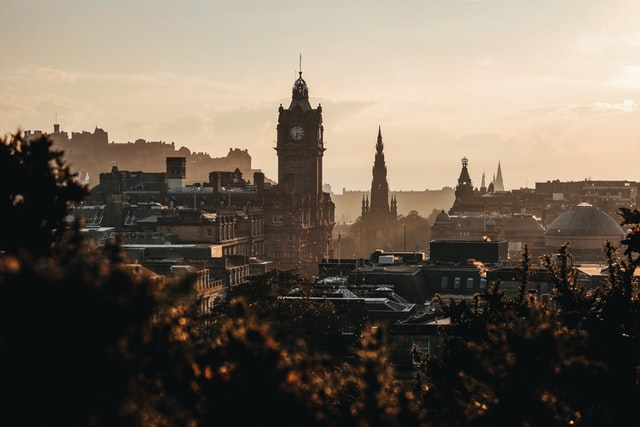 European countries are unquestionably the best pick for those who are itching to have a getaway. But if you are still indecisive with the places you want to go to, this article will give you a glimpse of Europe's most well-known cities.
Edinburgh
Scotland's capital is no doubt one of the best places to go for a city break. It boasts museums, royal botanical gardens, and classy cozy restaurants. The city is apparently the perfect mixture of medieval and contemporary periods, from its century-old structures to its aesthetic Georgian New Town. Its cobbled and narrow passageways, accompanied by its enticing nooks, have also given the city a mysterious atmosphere. This means that getting around by foot is worthwhile as every corner offers a different kind of view for free.
Rome
Rome as one of Italy's most romantic, fascinating, and well-known cities, has been justifying itself with its world's most acclaimed structures such as St. Peter's Basilica, Pantheon, and Trevi Fountain. Taking a tour of Rome's famous Colosseum or the Flavian Amphitheatre will never disappoint as well. With its stories and vast construction, the Colosseum has been attracting thousands of visitors. Aside from Rome's historic structures, the city is also known for its amazingly tasty pizza. So, you'll never go home with your heart and stomach empty!
Lisbon
Named as one of the world's top 10 cities, Portugal's capital has been silently alluring visitors with its historical structures and towns. Lisbon's Baixa district is an evidence of the city's rich history and heritage as most of the city's tourist spots are located in this neoclassical-styled town. As it is situated near the Atlantic Ocean, the city's sunny sandy beaches can also pamper those who are desperately wanting to relax and unwind, especially between May and September. Hiking enthusiasts will also love the place as every traveler needs to expect a lot of uphill walking considering the seven hills that this Southern Europe's capital is built on.
Paris
Who wouldn't recognize one of the world's most renowned cities? Paris is maybe blessed with grand palaces and monuments, but there is still so much more to discover and be surprised upon. Some of which are the city's historic courtyards, gardens, and villages. Yes, Paris is not only about Eiffel Tower. That being said, it is almost impossible for you to fully get to know the place for only days of stay. From museum hopping to the sumptuous food tasting, name it and France's capital has it all.
Barcelona
Situated in Spain's northeastern part, Barcelona city has never been out of a traveler's list. It is also brimming with historical spots such as the Gothic Quarter or Barri Gòtic where one can see the Cathedral of Barcelona and visit the shops and chain stores of La Ramblas. Of course, the night is as zestful as the day in Barcelona city as well. This has probably made you more excited about your Europe tour, but before you book flights, make sure to get flight delay compensation protection to avoid any future complications.