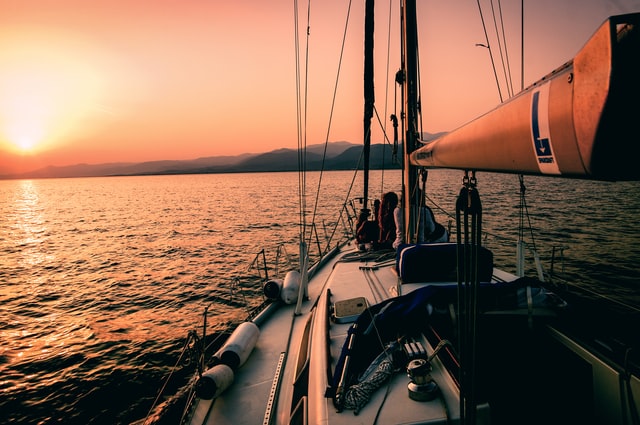 Sailing vacations offer unique experiences that you can't find on land, but if you are not careful, you might leave your vacation with more bad memories than good ones. Sure, poorly timed cold and Mother Nature can put a damper on your sailing vacation, but most times, it's some avoidable mistakes that ruin your trip, such as the following.
1. Forgetting essential sailing equipment and accessories
There are several ways to go sailing, from the adventurous offshore passage and long-term cruising to low-stakes racing and relaxing day sails, but some things never change. The seas and wind remain as they were centuries ago, and still offer the same benefits and challenges. However, there is better sailing equipment these days and the importance of quality sailing equipment cannot be stressed enough. Some of the equipment you don't want to forget include:
– A boarding ladder
– Foul weather gear
– Sailing gloves
– A knife
– Personal flotation device
– A bow ladder
– A cabin heater
– A water heater
– A cooker
– A refrigerator
2. Sailing too close to other boats
Boats tend to heel over underway, and it is pretty easy to catch a ring if you are sailing too close to another boat. You can easily hit another boat if you sail too close, which risks damaging both boats and the mizzenmast toppling over, which could be difficult to recover.
3. Giving powerboats the finger when they pass too close
Although powerboats have a reputation for making waves on water, don't show your disapproval when they pass too close, as they might be your towboat salvation later. If the wind dies on your venture or you get stuck, power boaters can come to your rescue. Remember to be respectful to everyone you encounter on the waters.
4. Forgetting to carry updated nautical charts of the area you are traveling
In order to be truly safe, remember to carry up-to-date nautical charts of the waters you are traveling. When sailing, it is crucial to know where you are, where you are going, and what is under you. A nautical chart will tell you how deep the water is and if there are obstructions such as an old wreck or rocks that could cause you problems. Without the appropriate nautical charts, you risk running aground, getting lost, or hitting submerged objects.
Fortunately, everything has gone digital, and nautical charts are no exception. You can easily access these charts on your smartphone or laptop. However, you can lose your charts if you lose power, so it is advisable to carry paper charts just in case you run out of power.
5. Overloading your sailboat
Overloading your sailboat is the leading cause of boat sinking, capsizing, and swamping. Putting too much gear and people aboard reduces stability, increases the risk of swamping in rough weather, and reduces freeboard. Even in calm waters, an overloaded boat can easily capsize if a person suddenly changes position or the boat makes an abrupt turn. When going on a sailing vacation, keep in mind your sailboat's maximum load capacity and don't exceed that.
Endnote
Sailing vacations are exceptional, and you don't want to spoil the fun by making these mistakes.