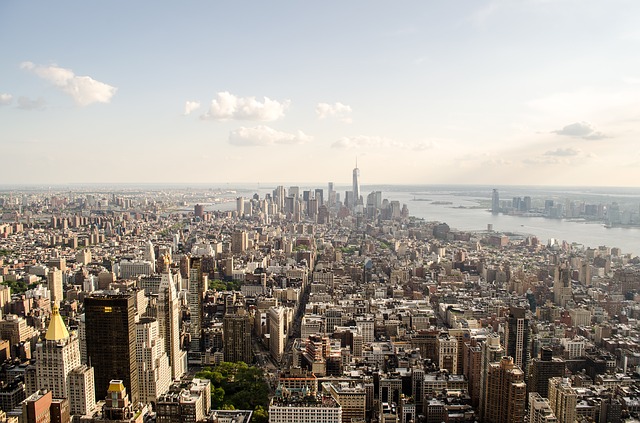 KLOOK boasts itself as being "Asia's largest travel activities booking platform," and is the ideal choice for those looking to explore new attractions, not only in countries in Asia, but also across the world. With over 150 different locations, KLOOK offers you not only a fantastic assortment of tours and things to do, but you can also find discounts and tickets, making exploring much more affordable. Customers can even find KLOOK promo codes on Coupon Cause.
Another aspect of KLOOK that makes it so popular is the ability to read reviews by other users, right at your fingertips. Find out which experiences are worth it and which ones to skip out on, as well as find new, handpicked experiences that you shouldn't pass up. In this article, we have 5 off the beaten path New York attractions that I found while exploring on KLOOK.
1. New York Botanical Garden
If you love peaceful, relaxing experiences, the New York Botanical Garden is perfect for you. Absolutely beautiful, this garden features more than one million living plants and spans over 250 acres of land, making this garden not only full of life and beauty, but also incredibly immense with plenty to see. The gardens are yours to roam at your own pace, and if you would like to learn more about the garden, an audio tour is available to you.
2. New York Harbor Lights Cruise
Something a little more low-key and relaxing than taking a bus tour around the city, the New York Harbor Lights Cruise is a boat cruise that you won't forget. The boat moves by several landmarks of New York, including the city's famous bridges. But the most exciting part is the ability to see the beautiful lights of the harbor, since the cruise is at dusk. Narration is available. You can enjoy the onboard cafe and feel the cool breeze out on the deck as part of this cruise!
3. Whitewater Rafting at Lehigh River from New York
If you're feeling a bit adventurous, try the Whitewater Rafting at Lehigh River from New York to really make a splash! The class 2-3 rapids on the Lehigh river not only give you the chance to see the beautiful scenery around you, but it also gives you the adventure you crave, free from the city bustle. With nine miles of whitewater rafting ahead of you, it's definitely an experience that will make lifelong memories!
4. Corning Museum of Glass
The Corning Museum of Glass is one of those experiences you didn't even realize you wanted to try out! The museum displays over 26,000 square feet of historical and modern glass pieces, and will teach you how the glass was made. The science and technology behind making glass will be yours to absorb when you attend one of the live classes that allow you to get first hand experience.
5. New York Helicopter Tours
Want a way to make your trip to New York more memorable? Then see it from above! The New York Helicopter Tours give you the chance to choose from 3 different tour lengths, where you will fly over plenty of New York landmarks and see them from a completely new angle!
When you take your trip to New York, making it memorable is important. Don't just stick to traditional landmarks and sights – use KLOOK to help you find some that you might have otherwise overlooked. The ones on this list are great examples of attractions that will help you make your trip to New York a lot memorable. Be sure to share your experience on KLOOK after you've finished!