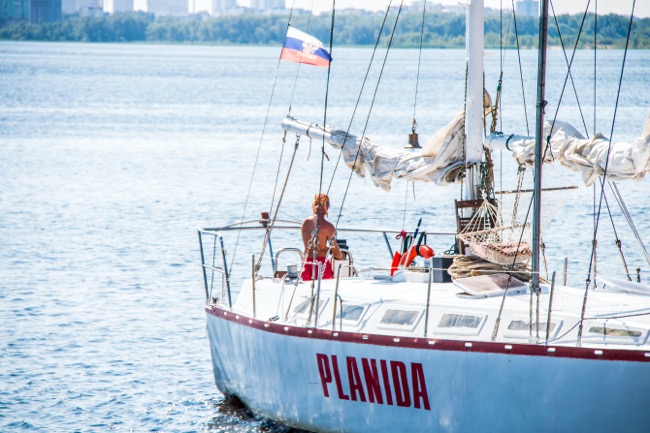 Needless to say, 2020 was the year of postponed itineraries. With the rules of public safety rendering travel essentially inconvenient (if even possible at all), bummed out globe-trotters around the world were left with little choice but to find fun elsewhere. And that's when more resourceful travelers turned to a more creative work-around to travel—sailing.
If you've never considered living the cruisin' life before, now is the perfect time to think about it.
Gone are the days when sailing was only for gun-toting pirates, salty sailors, or the ultra-rich! Sailing is quickly becoming a popular mode of travel for good reason. If you're bored out of your mind at home and are looking for a particular kind of adventure that will rekindle your desire to explore, here's why your next trip should be on a sailboat.
It's Private and Customizable
Privacy is hard to come by when traveling. But when you're sailing, it's the winning feature. If you're someone who values comfort and privacy, then there's no reason to compromise on your preference when you travel.
Having a sailing vessel of your own also means you can bring aboard your creativity when it comes to designing the boat and its interior to make it as secure and as cozy as possible.
Most sailboats, cruising boats, yachts, and trawlers come pre-built with all the usual luxuries of home. But if you want to expand the functionality of your boat, you won't have a hard time finding all the accessories you need.
Seasoned sailing junkies insist on the life-saving benefits of depth finders or extra inflatable buoy cushions, and for small boats, beach anchors. Solar-powered device chargers keep you connected when ashore. And for romantic holiday dinners with a view of the coastline, complement the moonlight with the decorative flair of energy-efficient LED rope lights.
Make a boat at home! A boat's versatility makes it a fantastic venue for wild boat parties or atmospheric social functions.
It's the Best Bang for Your Buck
Contrary to popular belief, boat charters are actually pretty affordable. As of December 2020, around 87 million people in the United States have participated in recreational boating, whether to fish, water ski, or travel.
When you look at the overall expenses, you'll see why. Hotel stays, food, and transportation bills all add up to cost you and your family a fortune whenever you spend a holiday vacation.
When you book a boat, all these, mostly including entertainment and shore excursions are pretty much already included in the package. Some charters allow you to bring your own food, snacks, and booze onboard—bargain travel all the way.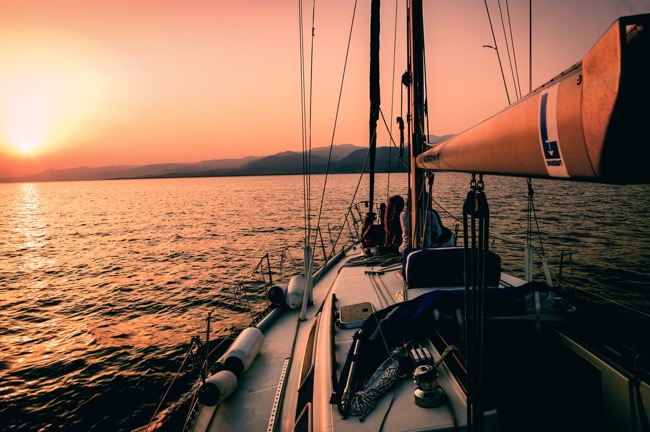 It's Hassle-Free
Forget about queue lines, taxi cabs, and the bloody business of public transport. Sailing is the ultimate hassle-free adventure.
Once aboard, you can get right down to business: open a chilled bottle of your favorite beverage, and take in the peaceful view of the horizon before you.
No navigation experience? Not a problem. Most people learn to operate a moderate-sized boat in about a week or two. But if you're only concerned about relaxing, there are soft-sailing adventure trips more suited to those who don't want to be intimidated by the tangle of ropes.
You Travel at Your Own Pace
Fancy a nightlong party tonight and maybe chill the next day? Want to go fishing on Tuesday and go wakeboarding on Friday? Leisurely travel is something you can afford when you're cruisin' on a boat.
While most travel on land is spent trying to catch the next plane or bus to ferry you to your next destination, sailing allows you to take pleasure in the waiting, to stop when you need to, and to rev up your engines to catch a sunrise on the next port just a few miles ahead.
It's a Different Experience
Varied maybe the offers of land travel, but there's nothing quite like hopping on a boat once in a while, feeling the hum of the wind on your sun-kissed skin, and maybe acting out your childhood dream of sailing off to the high seas in search of adventure.
Whether you sail with strangers, with family, or go far out all alone, every trip is an experience in itself.
Final Words
Affording you privacy, comfort, freedom, and the delight of a thrilling experience, sailing is no doubt an amazing way to get your travel fix anytime but especially right now that travel restrictions are still in place. Perhaps it's the perfect sign for you to go a-sea and have the time of your life, drinking fine wine while chasing sunsets aboard your very own private cruise.