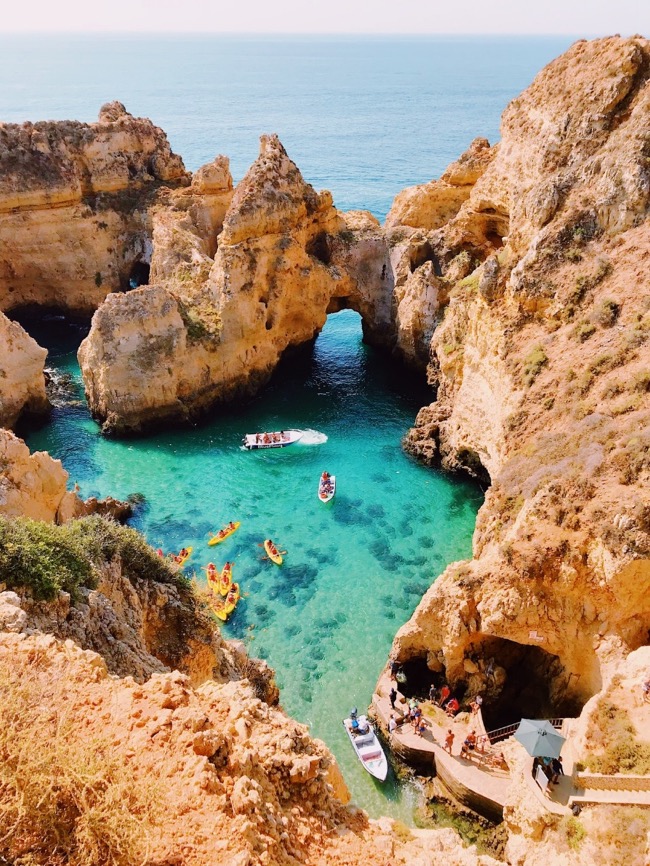 There is never a perfect time for globe-trotting. This year, Portugal remains a top world destination, especially Algarve. Whether you are a sportsperson looking to have fun in exotic sporting facilities in this part of the world or a group of friends planning a summer holiday getaway, the Algarve has plenty to offer. It is also an ideal destination for family holidays, with several places offering exciting holiday packages. The fact that the Algarve plays host to world-class sporting facilities makes it even more attractive. Every year, Villa Sol Golf Course hosts thousands of travelers from around the world who visit for a golfing holiday.
More specifically, this post explores five reasons to visit Algarve. We researched extensively about this destination and here are our top five reasons why you should visit:
Exciting Algarve Weather
A quick Google Map search reveals that Algarve sits on the southernmost part of Portugal. It means Algarve straddles the southern coastline. Thus, it goes that the weather here is welcoming. Throughout the year, temperatures in this part of the world hardly plummet below 10 degrees Celsius (50 degrees Fahrenheit). It means if you are looking for a stay-in destination in Portugal yet still has fun on the beach even during winter; Algarve's welcome weather makes it an ideal destination.
Captivating Historical Structures
The world is a home to several wonders and in Algarve, visitors get up and close with historical marvels. The whole of Portugal plays host to some of the oldest yet beautiful buildings. In Algarve, which is part of the country, there are museums, castles and other historical ruins to quench your thirst for a wander. In particular, Se Cathedral and Silves Castle give are landmarks that will turn your trip to Algarve into a worthwhile stay and exploration.
Stunning Coastline
Algarve has one of the best coastlines in Portugal. It is equally ranked high among top destinations to visit in Europe, thanks to its stunning coastlines. The cliffs in Sagre-Algarves and Camilo Beach are notable features that make this place stunning. Several sandy beaches extend into the coastline beyond will make your stay in Algarve even more exciting.
Get a Taste of Algarve's Nightlife
The city of Algarve comes up when the sun goes to sleep. And when the night falls, parties ignite the city life. Visitors who want to experience the best of Algarve will fall in love with the nightlife here. From dancing parties, Portuguese food to exotic drinks, there is plenty to keep you active while your stay lasts. The best places to be in at night are Vilamoura, Albufeira, and Portimao.
Surf in the High Seas
In Sagres, visitors in Algarve can experience the best surfing waves. You can also move further to Alentejo for an even more exciting experience in a serene coastline with fewer surfers.
Final Thoughts
If you are looking for the best travel experiences in Portugal, Algarve has plenty that awaits any serious globe-trotter. From cheap yet delicious Portuguese cuisines, safe streets to good music, you are never too late when it comes to visiting Algarve.