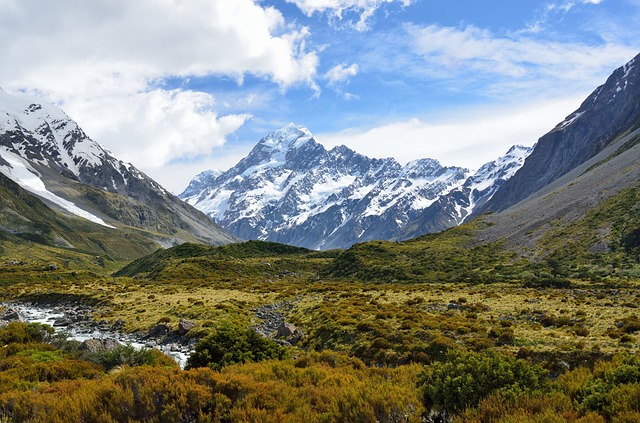 If you are wondering where the best place to take a cruise this year is, look no further than New Zealand. This tiny nation with a population of just under 4.5 million people packs a surprisingly serious punch – you'll find few can rival its combination of fine food, culture and stunningly diverse scenery.
Cruises makes regular stops in and around Australia and New Zealand, and whether you want to get off the cruise and hop on Wellington coach bus hire to experience cosmopolitan Wellington or cruise your way to adrenaline-pumping adventure in the Bay of Islands, you'll find an itinerary that matches your interests. Read on to find out five of the best reasons to pay Aotearoa a visit in the coming year.
Stunning scenery
Moviegoers will be familiar with the distinctive and diverse New Zealand landscape from the famous Lord of the Rings films – and it's no secret that this small nation has some of the most stunning areas of natural beauty in the world.
From rugged beaches with distinctive black sand to rolling hills and sleepy sheep farms, the New Zealand landscape is always surprising – you'll want to make sure you have your camera at the ready to capture the stunning scenery.
A rush of adrenaline
New Zealand has a well-deserved reputation as a haven for those who love extreme sports and the Bay of Islands, situated at the northern tip of NZ's north island, is particularly noteworthy.
Home to some of the country's most beautiful beaches, this is also a popular place to indulge in outdoor pursuits. Whether your idea of fun is kayaking through the calm waters, taking in a birds-eye view from the basket of a hot air balloon or indulging your passion for adrenaline with a ride on a jet ski, there are plenty of activities to enjoy here.
A view from the water
A cruise is one of the best ways to experience NZ for the first time, as you'll not only get to visit a range of great destinations, but you'll also get a unique perspective of the country from the water.
From spending time in harbourfront cities to keeping an eye open for marine life (dolphins and whales are common in New Zealand waters), you'll be able to take in the best the country has to offer.
Arts and culture
New Zealand is a vibrant cultural centre, and in the major cities of Auckland and Wellington, you'll be able to learn more about its fascinating history.
The excellent Te Papa – the National Museum of New Zealand, which is located in Wellington – and the Auckland Museum are great places to find out more about NZ's cultural ties with Britain, as well as the rich heritage of the Maori people. You may even be lucky enough to see a haka performance – rugby fans may recognise this ancestral dance, as the New Zealand All Blacks frequently perform a haka challenge before their matches.
Food and wine
One of the greatest things about a trip to New Zealand is the opportunity to sample its stunning food and wine. From the diverse international restaurants of Auckland to the more than 100 wineries dotted around Wellington, you'll find something to suit every palate.
Don't forget to check out the local markets for fresh regional produce, too. Even if you don't end up buying anything, this can still be a great way to find out more about New Zealand's food culture.