It is no secret that, around the world, there is an abundance of stunning architectural brilliance that attracts hundreds and thousands of tourists every year. Some even see tourists flock in their millions just to capture a glimpse of the world-famous buildings.
Religion and architecture have long gone hand in hand, with beautiful places of worship erected over the years that still inspire visitors to this day. Here, we look at five religious buildings that simply must be on your bucket list.
St. Peter's Basilica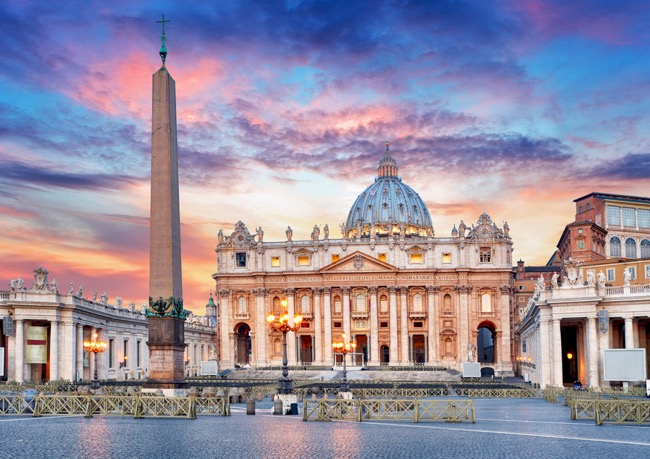 St. Peter's Basilica or, to give it its full name, the Papal Basilica of St. Peter in the Vatican, was constructed over the course of 120 years between 1506 and 1626 in Vatican City. Regarded as one of the holiest locations in the world, this is where the Pope holds most of his masses with 15,000 people easily able to attend Papal Masses.
Tickets are free if you wish to attend mass, otherwise you can visit St. Peter's Basilica as part of a tour of Vatican City. Here, you will get a true experience of the importance of the structure in Italian and Catholic culture.
Al Aqsa Mosque
Al Aqsa Mosque in the Old City of Jerusalem is one of only two mosques directly mentioned in the Qur'an, with the other being the Holy Kaaba. The location is known as Masjid Al Aqsa and actually houses multiple mosques.
Other facts about the mosque also include its burning down in 1969, meaning that the building you see today is what was rebuilt, although the sight dates back as far as 705CE. In Muslim culture, it is highly important to look after religious buildings which explains why no time was wasted in rebuilding the holy site.
La Sagrada Familia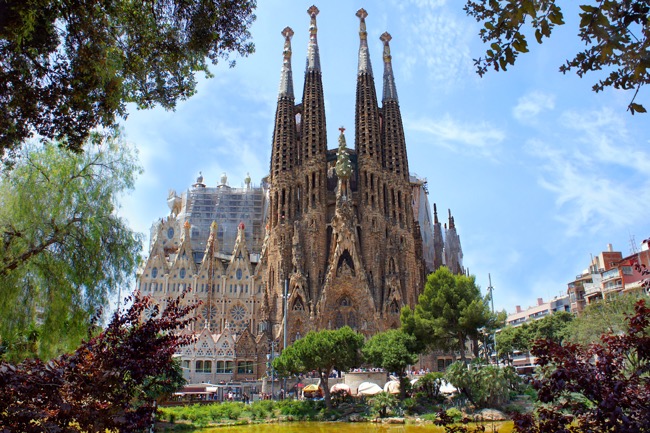 One of the most famous construction sites in the world, the La Sagrada Familia still has not been completed, despite work beginning on the cathedral in 1882. It is projected that construction will be completed in 2026 as per estimations in 2017.
Despite construction work, the cathedral is open to the public and sees on average around three million tourists heading to central Barcelona every year to take in the awe-inspiring sight. You cannot turn up without booking in advance, however, due to the popularity of the tourist attraction. You should also be prepared to wait in line should you have your heart set on stepping foot inside the building.
Taj Mahal
No list of religious buildings would be complete without featuring the Taj Mahal, that regularly sees between seven and eight million tourists visit Agra, India, to behold the spectacle. The Taj Mahal was commissioned by Emperor Shah Jahan in 1632 to house the tomb of his favourite wife Mumtaz Mahal.
The Taj Mahal was declared a world heritage site in 1983 and is widely regarded as being one of the most important pieces of history that stand today. If you ever get the opportunity to visit, make sure not to pass it up as it truly is a once in a lifetime experience you will never forget.
The Golden Temple
Located in Amritsar, India, is the Golden Temple – earning its name because of the 1,653 pounds of pure gold that cover the entire building. The temple was constructed in 1577 to represent traditional Sikh values and includes four entrances as a symbol of people from all walks of life being welcome.
Over 100,000 people visit the shrine daily for worship and, although not yet officially recognised as a world heritage site, the Golden Temple has been nominated and its application is pending with UNESCO.