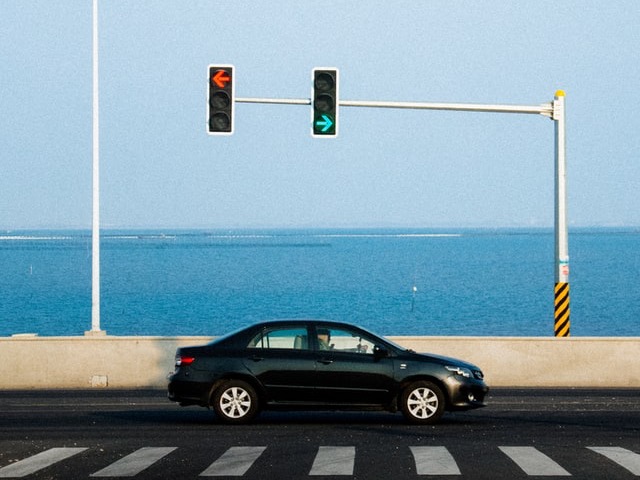 If you've never thought about shipping a car as part of your vacation plans, it's something you should probably consider if you're going away for an extended time. Instead of using a car rental company, you could drive your car to a place that will transport your vehicle to anywhere you want to go.
1. Vacation Time Can Be Extended
Let's say you've got plans for a one-week vacation somewhere across the country. You have to leave on a Sunday and be back that following Saturday. You're deciding how far you can go because you have to choose something within driving distance or a place to fly to and get a rental.
There is a third option: shipping your car instead. With good planning, shipping your car can be just what you need to have a stress-free extended vacation. You can fly to your destination, pick up your vehicle, and enjoy the entire week relaxing. Of course, if you were driving, you'd have to include the drive time, and if you had to get a rental, you would need to deal with that hassle.
Shipping your car means your vacation time is longer so that you spend more time with your family and loved ones on your vacation. Recharge and avoid problems you don't need.
2. Research Car Shipping Companies
Car shipping companies will have different policies and rates, so you'll want to take some time to look up a few other options. Then, compare a car shipping cost to your budget to find something that works well for what you need.
Request quotes and coverage information from several different companies. If any of them ask you for a deposit up front, take them off the list. For example, a reputable car shipping company will not ask you for payment up front because they'll have your vehicle as collateral. Your vehicle is in company care until payment is received.
Anything else ought to raise some flags, meaning you'll need to verify company records before agreeing to anything.
You need to find a trusted car transport company before you sign on the dotted line. Read Montway Auto Transport reviews and get recommendations when you can so you'll feel comfortable with the choice you make.
3. Verify Your Insurance Coverage
When you fly into a destination, you find yourself needing a rental car. Getting a rental means you're paying for the rental and any insurance they provide to protect yourself and the vehicle you're renting. If you have your car, these expenses no longer exist. Shipping becomes an appealing option, but you need to check insurance coverage before deciding to ship your vehicle.
Insuring a car often reflects where the vehicle will be driven, so it would be a good idea to talk to your insurance company if you're having your vehicle shipped outside of the state. You may want additional insurance to cover the shipping, depending on company coverage, too. Don't forget to ask if any different premiums are needed when your car will be with you.
4. Plan Ahead With Enough Time
Planning ahead when you're shipping a car makes a world of difference in how smoothly the entire situation happens. If you don't give your vehicle enough time to be available for you when you arrive, that creates an unnecessary headache. Research uShip reviews to make sure the company has a good track record on reliability.
You'll find some companies that will deliver to your hotel or turn your vehicle over to a trusted third-party representative to make the transition easier, too. Finding a company that will work within your schedule does take some planning, but even with that, it is still easier than dealing with a rental or a more limited area to travel within.
5. Inspect Your Vehicle
Assuming that you've decided to go forward with a shipping company, you will need to take pictures at the drop-off verifying the condition of your car. Keep track of scratches and dents before leaving your vehicle. Make sure the images also have timestamps on them, and if you can, do a visual walkthrough with a company staff member to verify what you see.
Once you have been reunited with your vehicle, do another inspection for new scratches or dents. Take pictures immediately so you can report them accordingly. Refer to your Bill of Lading, the signed document you and the company signed at drop-off, and review any changes. Report issues as soon as you see them. Problems like this do not arise very often, but when they do, you'll be glad you have all of your ducks in a row so this doesn't add any new stress to your vacation.
A Few Last Words
By shipping your car for extended vacations, you can improve the quality of your time away from home. You can extend the time you spend relaxing by shipping your car. By researching companies, you can make an informed decision as to which one has your best interests in mind. Checking your insurance and the company's insurance also leads to peace of mind. Give yourself enough time, and when the day comes, take pictures of your car so you can relax, knowing that whatever happens, you're going to be covered during your vacation.