The Islands of Hawaii make for a truly beautiful vacation. Whether you are looking to relax on a white sandy beach, explore the islands' nature and wildlife, or spend time enjoying the warm, peaceful waters, there's something for everyone. These are five things you can't miss while you get to know this glorious state.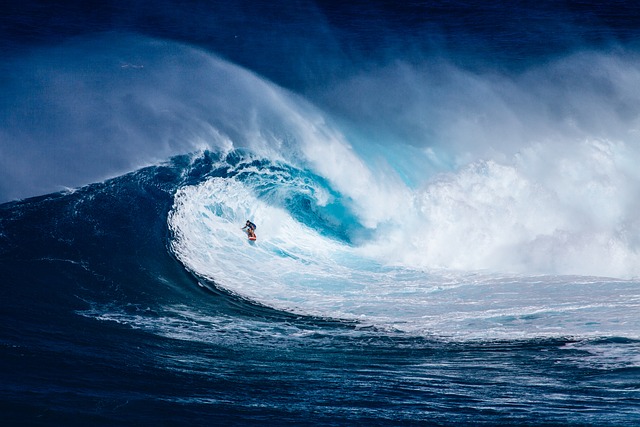 Surf
Hawaii is the home of surfing. The north shore of the island of Oahu is the place to go if you want to try surfing. It has that typical surfer vibe, is very laid back, and offers huge waves. If you don't want to try it yourself, it can be great fun just watching. You'll be amazed by what some of the surfers can do. If you're after a different kind of water based adventure, snorkeling is great in Hawaii. Some areas, such as Hanauma Bay allow you to explore the reef and green sea turtles living in what was once an underwater volcanic crater.
Eat
Hawaii isn't often spoken about for its food. But that doesn't mean it doesn't offer some incredible cuisine. From wonderful fresh seafood, to rather odd sounding spam dishes, there's loads to try. Find small restaurants that the locals love for a real treat.
Explore the Volcanoes
A trip to Hawaii wouldn't be complete without exploring the volcanoes. Visit Hawaii Volcanoes National Park, and take on the 11 mile crater rim drive, which circles the summit of one of the most active volcanoes in the world, Kilauea. This is probably the only chance you'll ever get to come so close to an active volcano and it is not to be missed.
See the Humpback Whales
There is no better place for whale watching. It's estimated that around 10000 humpback whales use Hawaii's waters. Many spend their time there mating, calving and then nursing their young. This is the only places in the USA this happens. The Humpback Whales National Marine Sanctuary is one of the best places on earth to discover not only humpbacks, but other marine life and habitats. Maui-Nui, the waters between the Islands of Maui, Lanai, Molokai and Kahoolawe, is the best place to see whales in their natural environment.
Meet the Locals
While you are in Hawaii, make sure you spend some time getting to know its people. The laid-back lifestyle, coupled with the melting-pot nature of their society (most people that live in Hawaii aren't natives, but settlers or mainland Americans) makes for unbelievably kind and welcoming people. Meet as many different people as you can, and ask them about their favorite things to do. Then you're sure to get some real Hawaiian culture, instead of just tourist hotspots.
These are just a few of the things that make a visit to Hawaii so special. You could easily spend weeks there, seeing all it has to offer, and never be bored. If you are interested in a Hawaii trip, there are six islands to choose from, all with plenty to do and see, so have a good browse before you decide where to base yourself.