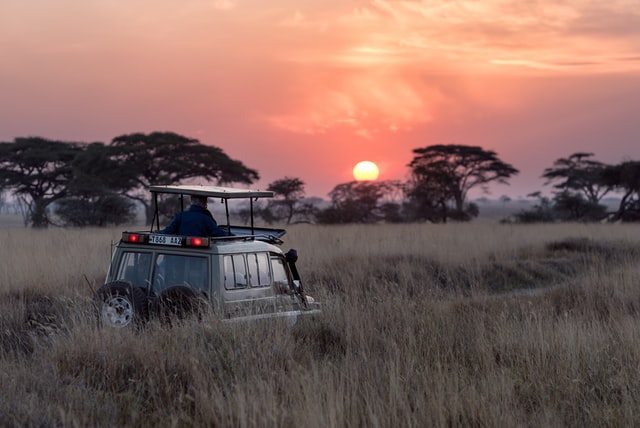 The primary reason that most people go on vacation is that they want a break from their every day lives, and they want to relax. For many people – perhaps even most people – spending a week or so relaxing by a pool is all they want from their time away, and that's fine. There are suitable destinations for that type of break all over the world, and most of us are already familiar with the best options. That isn't enough for some trekkers, though. Some people want excitement and adventure, and no other break can provide that quite as well as going on safari can.
Heading out on safari is all about getting back in touch with nature, and seeing things that we could never see at home. By 'things,' we mean 'exotic animals.' Millions of people dream about seeing the world's most powerful and impressive animals outside the confines of a zoo, but the closest we ever get to it is playing a game like 'Hot Safari' at an online slots website like RoseSlots.com. That's not a knock – we have nothing against online slots websites. They're a fine way of passing the time. Even the excitement of a big online slots win can't match seeing the animals in the flesh, though, and so most of us would like the chance to do so at least once in our lifetime.
In all the excitement of getting ready for a 'one in a lifetime' trip like that, we can sometimes overlook the smaller or lesser-known details. That's what this article is for. Here are a few of the things that you probably didn't know about going on safari, and you might want to consider before you do!
You Can't Drink In Some Locations
Although not everybody drinks alcohol, those of us who do are usually guilty of drinking more of it on vacation than we would when we're at home. That isn't always possible when you're on safari. You can't drink when you're around the animals for obvious reasons, but in some places, you can't even drink when you're at your hotel or accommodation. Drinking alcohol is banned completely in some African countries that offer safari vacations, and others don't permit alcohol on safari breaks for health and safety reasons. Even in places where drinking is permitted, it can be extremely costly. This probably won't be a deal-breaker for most people, but it's at least worth bearing in mind before you set off.
You'll Probably Be Fighting For Space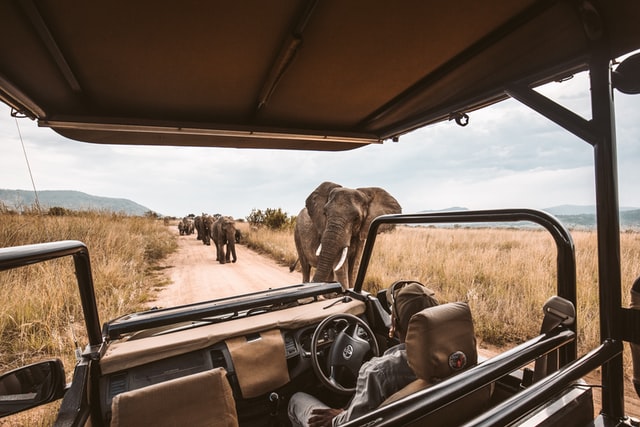 Forget all the pictures you've seen of happy couples enjoying an up-close-and-personal visit with safari animals with nobody else around them other than their tour guide and their driver. Unless you're prepared to spend an eye-watering amount of cash for a private tour, that isn't going to happen. All of the safari companies exist to make money, and they make the most money by cramming as many people into a single tour as possible. In the majority of cases, that means your vehicle will be packed full, and you'll be competing with other visitors for space to take the perfect photo. You might even find yourself right in the middle of a vehicle and unable to see out of the windows. Going out of season helps with this, but be sure to ask about visitor numbers before you pay your deposit. The more you can afford to spend, the less likely this is to be an issue.
Bigger Isn't Always Better
The best-known parks in Africa are the Serengeti and the Kruger. They're both spectacular, but because they're spectacular, they're also very busy even out of season. Tour guides will do their best to accommodate you, but they'll have a lot of people to take care of, and you might find yourself rushed through your tours at a faster pace than you want to be. Give some consideration to the smaller tour companies and the lesser-known destinations, where the companies you spend your money with are more grateful to have your custom. Ruaha National Park in Tanzania is worth a look, but there are others. Do your research before settling on a location.
National Parks Aren't Natural Environments
The main reason that most people want to go on safari is to see animals thriving in their natural environment as opposed to being hemmed in by the fences of a zoo, or dependant on humans to feed them or care for them. Believe it or not, a national park isn't the best place to go for this. Africa's biggest national parks have become gentrified through necessity to accommodate the number of visitors they need to deal with. Paved roads run right through the areas where animals gather, and the animals are used to human interaction. If you really want to 'walk on the wild side,' consider visiting a private reserve instead. They're far more unspoiled and often allow for a more intimate experience.
Your Phone Camera Might Not Work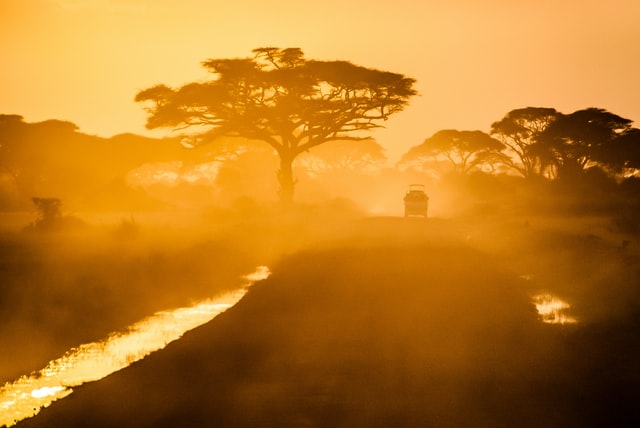 At the risk of stating the obvious, it can get very hot when you go on safari. As great as the camera of your mobile phone is, it wasn't designed to cope with those temperatures. As the cameras of so many modern smartphones are so impressive these days, a lot of people no longer feel the need to pay for a separate digital camera. It's too late to do anything about that error when you're on safari, and your phone refuses to co-operate with you because it's overheated. Don't take that risk. Instead, spend some time online looking into cameras that have been built with high-temperature or safari use in mind. There are several of them, and you'll find reviews from people who've used them on safari in the past. You'll have to spend a decent amount of money to acquire one – but going on safari was never likely to be cheap in the first place!
Little considerations like these can make the difference between a truly memorable safari trip and a frustrating one. The last thing we'd want for any of you is for you to go to Africa and be disappointed by your experience, so think carefully and make detailed plans. You'll be glad that you did once you're there!