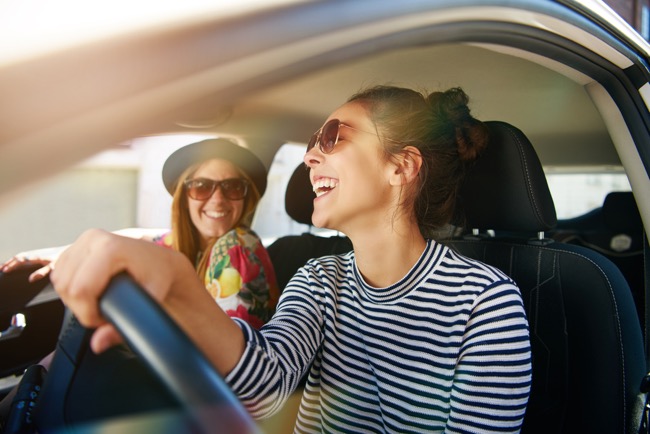 For those who prefer a greater level of freedom and flexibility when travelling, it can be hard to find a getaway that suits your needs. Many traditional options leave you with a pre-planned itinerary to follow or make you rely on public transport or getting about under your own steam, which is fine in cities, but much more difficult when you are out in a more remote location.
In these situations, a car offers the perfect opportunity to ensure you have the level of freedom you want. Whether you are planning a road trip, hoping to hire a car once you are abroad, or travelling in your own car, there are plenty of ways to satisfy your inner nomad while exploring somewhere new on holiday.
However, driving in a foreign country can be a stressful or nerve-wracking experience, especially for those who haven't driven out of their home country before. Luckily, as long as you are fully prepared and clued up, you should have nothing to worry about.
If fear and worry are the only things that are holding you back from hiring a car and driving abroad, here are some top tips to ease your worries and put your mind at rest. That way, you will be able to enjoy your holiday or road trip without a care in the world!
Familiarise Yourself
One of the things that can cause the most worry is fear of the unknown. Therefore, it stands to reason that if you can become familiar with the car you will be driving, you will automatically become far more comfortable when driving it. Of course, if you are driving your own car this won't be a problem, but if you are looking to hire a car, this can be a great way to ease your nerves and boost your confidence.
Know the Laws of the Road
The driving laws and regulations in the country you are planning to visit will undoubtedly vary from those you are used to. The most important thing is to check which side of the road you need to drive on – this is vital for your safety and that of other road users around you. You should also check speed limits, the drink-drive limit, and any essential documentation you need to carry with you when travelling.
Remain Calm
If you aren't feeling confident, the best thing to do is to try and stay calm and soothe your nerves rather than letting yourself get more anxious and worked up, as this can lead to a loss of concentration. Go at your own pace and stay in the slowest lane when travelling on motorways, highways and larger roads if it helps you feel more confident. Similarly, ignore other motorists and focus on your own driving – if other people want to drive aggressively or erratically, try not to get caught up in their actions.
Plan Your Route
It's common to get lost when you are in unfamiliar territory, so make sure to plan a route you are happy with before setting off. If you have passengers with you, appoint someone as chief navigator and let them guide you on the route along the way. Alternatively, a sat-nav or GPS system can help to ensure you stay on track.
Stay Alert
Driving when tired is a big no-no at the best of times, but when you are out of the country and driving in an unfamiliar location, a loss of focus can lead to disaster. Make sure you are as alert and awake as possible when driving – fresh air, a drink and a quick nap can do wonders to get you back up to speed if you are struggling to stay alert.
Of course, it is always important to make sure you are fully prepared and organised before you travel. Make sure to brush up on any local laws, customs or regulations as well as ensuring you have the correct documentation for you, your vehicle and any passengers. Driving abroad needn't be a chore – as long as you are clued up, there is no reason why your trip can't be a success!