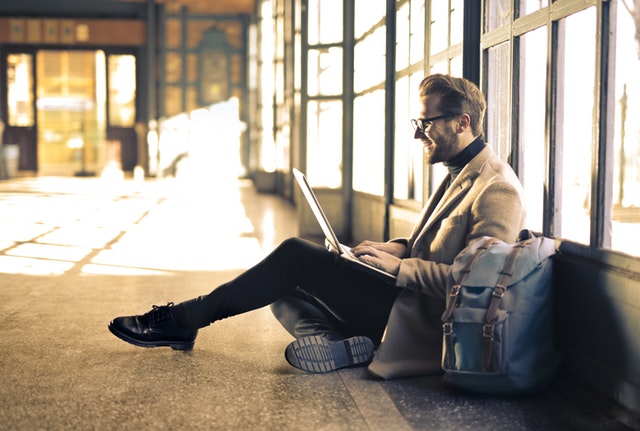 Did you travel the world for a year to discover yourself but now that you want to join the workforce again, that gap is becoming your Achilles heel?
It is a commonly held assumption that recruiters and hiring managers are less likely to hire professionals with career gaps. If you feel the same way, do not lose hope.
You can easily leverage your traveling experience in ways that will make your resume stand out. Knowing how to present the skills you have picked up in your resume can help you elevate your job hunt.
Here are 5 tips to showcase your travel experiences in your resume for a successful job hunt:
Don't try to conceal career gaps
Career gaps is a necessary evil that follows you like a shadow if you muster the spirit to follow your heart and travel. Hiding your career gap would do you no good, so don't contemplate it in the first place!
Most people take the easy way out and try to hide their career gaps in their resume. This is not advisable because you will be unmasked the moment the veil lifts from your face and your secret spills over when you're called for an interview.
Hiding the gap in your resume will do you no good. If you leave a gaping hole in your resume, it will draw more attention to itself. Creating a fictitious freelancing career will also just lead to more trouble. A smart recruiter will easily catch your lies.
Travelling doesn't come without its own experiences. People volunteer or a majority of them even take up odd jobs to get by when traveling for a long time. You might have even somewhat picked up a local dialect. These are all valuable traits that will look far better on your resume than a gap or worse yet, lies.
Volunteered in a foreign country? Put that down in your resume!
If you have volunteered in different countries during your travels, knowing how to list volunteer work on resume can help because volunteering experience holds weight.
Whether you volunteered to build a school, cooked in a kitchen for the underprivileged, or taught a language; showcasing your volunteering experience in your resume adds incredible value to your job application in ways a conventional job fails to do.
Having a volunteering experience shows that you have a desire to help others.
Moreover, working with different people from different cultures helps you show your ability to thrive in foreign settings and get the work done anyway. It also helps you demonstrate your humane side and managerial abilities which makes for an excellent quality in an organizational and leadership role.
With the increasing need for inclusivity in workplaces, this is a trait that is beginning to be valued by companies who see it as a yardstick to look for in their employees.
You need to be able to show this trait in your resume. The trick lies in your ability to show both relevance and competence through a meaningful presentation of your volunteering experience. Using power verbs helps as it gives your volunteering experience a tone of confidence and professionalism.
Include employments that you held
Most travelers when traveling for a long period hold part-time jobs to fund their journey. Most travelers also tend to take up teaching English as a foreign language for easy money.
Point is, it does not matter what the nature of your work was in the time you spent tasting the sky and exploring the sea. You should be concerned about presenting them in your resume and making it count.
If you worked at a hostel or bussed tables, don't shy away from them in your resume. Such jobs bring out the best in you as it trains you to be humble, which inevitably hones your customer handling skills.
It also shows a good work ethic and your ability to adapt to different environments which is seen as an excellent quality in any professional..
If you think these jobs are completely unrelated to the profiles you are applying for right now, don't be scared to talk about them in your resume anyway as the skills you picked up are still transferable.
No recruiter is passing over a hard-worker with strong communication and customer service skills, so talk about the jobs you have held, irrespective of how obscure and irrelevant it may seem.
Put transferable skills in the spotlight
There are several soft skills that a traveler picks up during their journey.
Just the decision to step out of your comfort zone and travel to a foreign country shows that you are confident, determined and resilient. You are quick to adapt to changing environments and come out at the top every time. These skills need to reflect in your resume.
Make your application striking and unforgettable by showing how you conquered difficult situations and what skills you gained while doing so.
You are bound to have picked up the local language of the places you traveled to, at least enough to get by daily. You can list these in your resume even if you are not fluent.
Show off creative projects
If you developed a love for photography or vlogged/ blogged about your journey, make it a point to show it off in your resume. The ability to create blogs and vlogs show that you are equipped with writing and video making skills – this is highly valued by marketing and advertising agencies.
Without question, there's a huge market for people with blogging & vlogging skills. This is why travelers who have developed a vlog or blog about their foreign travels are in great demand all over.
Moreover, if you were able to successfully monetize a blog or vlog, it's a good reason to celebrate, especially if you built traction on social media or gotten a good influx of traffic to your blog.
Don't be vague about the details and mention numbers wherever possible. Show the traffic your blog gets each month or if any publications picked up your photos for their blogs or advertisements. This data will make your resume stand out.
Conclusion
Rather than hiding your travel exploits from your prospective employer, portray yourself as an interesting candidate by learning how to include your adventures on your resume.
You would be surprised to know that it could make your job search easier as long as you can justify the benefits of your travel experience in your resume.
These are the 5 tips that will make your travel experience stand out on your resume:
– Honestly declare travel as the reason for gaps in your resume.
– Show your volunteering information in your resume.
– Include odd jobs or part-time jobs that you might have held while traveling to fund your journey.
– Focus on illustrating transferrable hard and soft skills that you have picked up during your travels in your resume.
– If you have vlogged or blogged about your travel exploits, mention these in your resume.
Author's Bio:
Aditya Sharma
A thriving globe-trotter, adventurist, and career enthusiast, Aditya lives and breathes Hiration — an AI-powered online resume builder and platform to help professionals land their dreams jobs. He has traveled to 15+ countries so far and plans to continue his adventures – one country at a time.