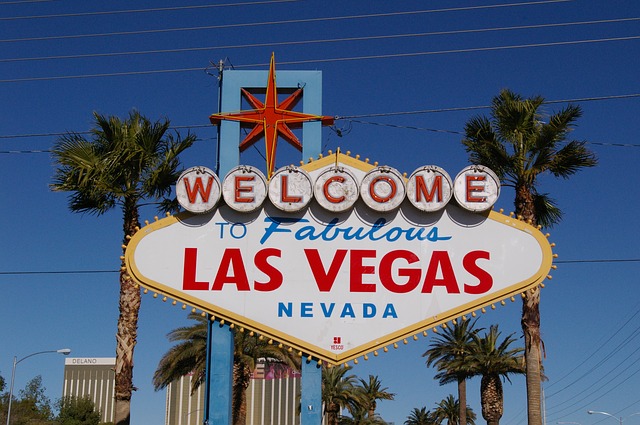 Las Vegas is known as a town where anything can happen, and it often does. Many people find its warm climate, glittering casinos, exciting entertainment venues, shops, nightclubs and restaurants the perfect setting for good times with friends and an enjoyable place to relax with family. The city provides activities for people of all tastes and all ages, and many visitors return year after year. If you have been to Las Vegas before, consider these tips for enjoying your return visit.
1 – Spend a Night in Caesar's Palace Casino
Caesar's Palace is one of the most notable of the city's many casinos. Since it's opening in 1966, it has become an iconic symbol of the Las Vegas spirit, with a Roman theme that encompasses the idea of luxury, comfort and grandeur. The casino offers guests a luxurious experience, with entertainment venues right on the premises. The casino is one of the most opulently decorated venues in the city. The 4,000-seat Colosseum theater hosts performances by some of the top names in the entertainment industry. The Forum Shops offers a unique and satisfying shopping experience for guests at the casino.
2 – Stay on the Strip
The Las Vegas "strip" covers a 4.2 mile stretch of Las Vegas Boulevard that is home to the most spectacular shows and casinos in the country. The Strip offers experiences of all kinds, and you can explore all of them in this compact area just outside of the city limits. You can visit a medieval castle at Excalibur, see the wonders of Ancient Egypt at Luxor, hark back to the glory of Ancient Rome at Caesar's Palace or enjoy a trip to City of Light at Paris Las Vegas. See the pirates do their nightly fight at Treasure Island or enjoy that dancing fountains at Bellagio. There's no end of entertainment on the Las Vegas Strip, and you can spend many nights exploring it all.
3 – Pretend To Get Married In Vegas
You and your special someone can take advantage of the excitement and amenities in Las Vegas to stage a pretend wedding. Book a special vacation with Jockey Club Vegas resort and enjoy a weekend of indulgence. Take advantage of the many sumptuous restaurants in the city to treat your taste buds. Enjoy a relaxing spa or couples massage. Dance all night and get room service for breakfast. Make it a memorable time that you will both treasure as you get back to your normal schedule.
4 – Make Vegas Your Second Home
If you love the spirit of Las Vegas and wide variety of entertainment choices of the city, you may want to consider making Vegas your second home with a Vegas vacation ownership condominium. Having a timeshare in the city allows you to always have your accommodations ready so you can relax and enjoy your recreation time without a care in the world. A Vegas vacation ownership condominium allows you to keep food on hand and eat at your convenience. You won't worry about reservations, and you will always know what your accommodations will be like. It's the perfect arrangement for enjoying Las Vegas entertainment comfortably and conveniently.
5 – See All the Vegas Shows
Make one of your trips to Vegas an opportunity to see all the current shows. Vegas is known for its glittering productions and world-renowned celebrities. Treat yourself to the best of Las Vegas shows that will provide wonderful memories for years to come. Whether your taste runs to Wayne Newton or Carrot Top, boxing or the ever-popular Cirque du Soleil, you can enjoy a wonderful experience. Las Vegas has been a favorite place for celebrities to perform for many decades, and today's stars still find it one of the most welcoming cities in the world. People from all over the country enjoy part of their stay in Las Vegas enjoying the glittering performances of some of the most talented people in the entertainment industry.
Las Vegas also offers a variety of activities for individuals who enjoy outdoor activities, with hiking, horseback riding, ATV and Jeep tours and other offerings. A number of historic sites are also in the area. With so much to see and do in the area, it's no wonder that Las Vegas is one of the most popular vacation destinations in the nation. Stay Sapphire Resorts to get the best of a Las Vegas vacation, visit after visit. You can make Vegas your "home away from home," with comfortable accommodations that allow you to spend time, relaxing with loved ones and friends. Plan your next visit to Las Vegas, and take advantage of the many enjoyments of this unique city.