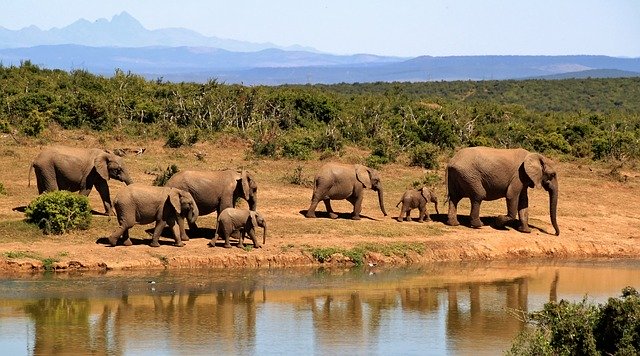 We all love the annual holiday, when we can relax and recharge our batteries, and while 2020 was not a good year for travelling, if you are looking to plan your holiday for the coming year, here are some great ideas.
1. Australian Cruise – There are many exotic destinations for cruise liners that leave Sydney or Brisbane, and whether you want a few days or a couple of weeks, there are online cruise operators If you are short of money, take out a Nimble loan for your holiday trip, which can be repaid over 12 months.
2. Rent a Motorhome – The best way to see and experience the wonders of Australia, is to rent a motorhome, which has everything you need, and more. Such a holiday is very affordable because you do not accommodation costs, as you are sleeping in your vehicle, and there are camping sites all over the country, where you can safely park up at night. There's nothing like being on the open road in your own luxury campervan, and you have the freedom and independence to go anywhere, and stay for as long as you wish. Here are a few places that might be on your bucket list.
3. African Safari – While Kenya is the most popular country for safaris, it is very expensive, yet if you book a safari in Namibia, it is much cheaper and you will get to see the 'Big 5'. Namibia is a place of great natural beauty and by searching online, you can talk to an established safari tour operator, who would be happy to tailor the safari to suit you. Thay way, you always have an English-speaking guide who knows the region very well, and you would stay in top rated accommodation with 5-star service.
4. Mount Everest Base Camp – While there are many climbers who try to summit Mount Everest, there are far more who simply want to reach Base Camp, from where you have an amazing view of the highest mountain in the world. The trek would last about 8 days and you would need to arrive in Nepal and spend some time acclimatising to the altitude, but you will pass through some very beautiful areas during your trek, plus you get to spend time with the mountaineers, who are there to attack the summit.
5. Homestay in Thailand – Why not spend a week with a farming family in the north of Thailand? This would give you an insight into how a farming family live, and there are online tour operators that arrange homestay holidays in Thailand. The area north of Chiang Mai is spectacular and you can spend some time with the Hilltribe people, who are very colourful people with their own unique culture.
If you are thinking of travelling anywhere, you should first check the current Covid-19 situation, and you may have to provide a Covid-free certificate, indeed, there might even be travel restriction. Remember to plan for every eventuality and it is wise to take out come comprehensive health insurance before you leave.