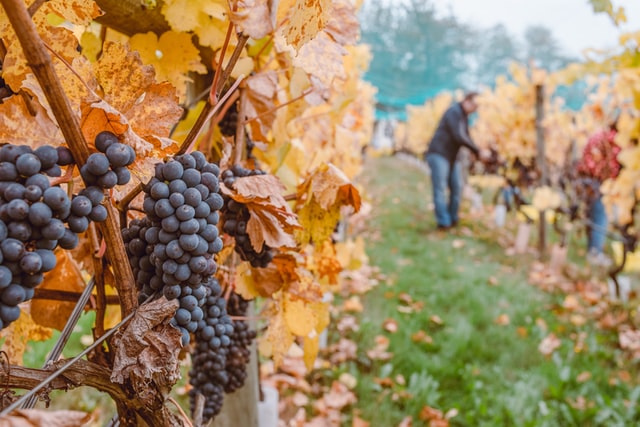 Travelling can be an expensive business and it's not always feasible to have all the money to fund your trip in the bank in advance. However, for most people, the option of paying for travelling on a credit card, or taking out a loan, and then coming back to huge debts running up scary amounts of interest, is a pretty unattractive one. If you're looking to head off into the great blue yonder but you don't have a trust fund and you're not keen to get into debt to fund your adventure then here are 5 ways to earn money while travelling.
1. Teach
It's an obvious option for those looking to travel and work, and one of the most common ways to pay for living overseas. Depending on the organisation you travel with, or the employers you are looking for when you arrive at your destination, you may or may not need a TEFL (Teaching English as a Foreign Language) qualification.
Make sure you check out the requirements in advance as sometimes simply being English, or having a degree, will not be enough. There are teaching jobs available all over the world, from the depths of India, through to cities like Hong Kong and Singapore, so this is a really flexible way to see the world.
Teaching English as a foreign language has an enduring popularity with those who wish to earn money as they travel. To give teachers an idea of earning potential, degree requirements, typical student profiles and average teaching hours per country, The TEFL Academy have released the TEFL World Factbook.
2. Become an au pair
Unless you are doing this on an informal basis – a kind of 'friend of a friend' arrangement – for someone who already knows you, you're likely to need a bit of experience and some references for this role. However, with the right CV becoming an au pair can be a great way to fund your travelling as it's the kind of job for which there is a demand all across the world. You can use an agency to find work if you prefer to go through recognised channels, and this will also provide some support in the event that there are any issues with your employers.
3. Work in a bar
Bar work is relatively easy to get and rarely requires any qualifications or experience. Be prepared to be given a trial to see how you cope with the demands of customer service and don't expect to be paid top dollar for a job like this. There are bar jobs for the taking in destinations all over the world, from the busiest holiday resorts in Europe, to the ends of the earth in South America. However, be advised that if you are looking for work somewhere like Ibiza or Majorca, you will be up against some pretty stiff competition.
4. Work on the land
Causal work with farms and growers is one option that is still very much open to those who are in the position of wanting a temporary job without much advance warning, or a glowing CV. In most cases, payment for this kind of work is either likely to be in the form of a minimum wage, or if you are picking fruit it may be based on weight, or you might be given a bed for the night and sustenance in the form of food and drink. Fruit picking and farm work are quite demanding and not for the faint hearted, but a great way to get out and do something physical in the open air.
5. Start a blog
Although this is a pretty competitive field, if you've got something of a way with words and you're having some noteworthy adventures, you can make money out of this by writing about it. Attracting advertising to your blog is the best way to make money and to do this you need a big blog audience to make it worth an advertiser's while. Update your blog regularly, post plenty of photos and link it to Twitter and Facebook to give yourself the best chance of success.
With these 5 ways to earn money while travelling no one needs to get into debt to fund an adventure. With a little forward planning and the will to get stuck in, you can work and travel your way right around the world.