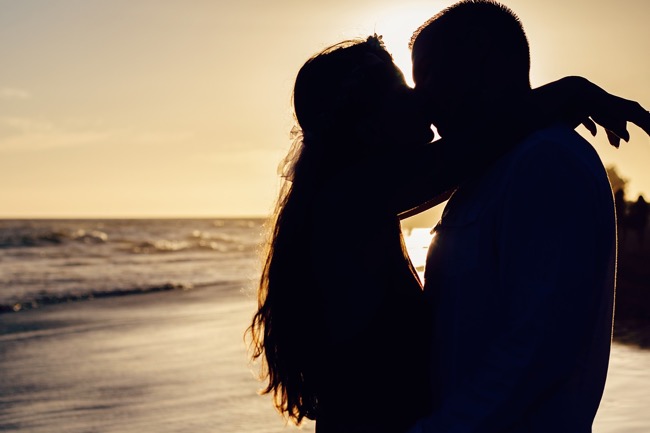 So you've found your life partner and decided to tie the knot! Congratulations! Now you want to make sure the destination you've chosen for your honeymoon is just as perfect. The two of you would like to go somewhere beautiful, exotic and definitely not boring but that also offers the option of just relaxing together, if you so choose. The islands of Thailand are a very popular honeymoon destination because they have all of these things and more, but Thailand has hundreds of islands. So what is the best island in Thailand for honeymoon?
1. Koh Samui
If you're looking for a little bit of everything: dining, couple's spa date, visit a Buddhist temple or just beach-hop, Koh Samui could be the perfect spot. It is Thailand's second largest island. There are so many things to do for couples when visit Koh Samui. Koh Samui gives you the option of keeping things as laid back or as energetic and activity-filled as you'd like. There are waterfalls to see, a zoo you can visit and who can pass up the chance to take an adventure in an elephant park?
The best time to go to Koh Samui would be outside of monsoon season, which is most active from September to November.
2. Koh Yao Noi
If you're looking to avoid the touristy scene and venture off the beaten path, then Koh Yao Noi is a great choice. Get away from the over-developed islands full of jetskis and giant resorts with sellers trolling the beach with their wares. Enjoy kayaking or try finding your own secret beach, as Koh Yao Noi is one of the most untouched islands in Thailand.
If you're interested in an island even less developed than Koh Yao Noi, there is a ferry you can take the nearby island of Koh Yao Yai.
3. Phuket
Phuket is considered the best islands in Thailand for couples. That also makes the real estate market in Phuket becoming popular for investors. It may be the best romantic island in Thailand. Want to see the amazing limestone cliffs, journey through beautiful bays and discover a lagoon? Enjoy your newlywed bliss by booking a private villa, going on a sunset cruise or try diving in the pristine waters together.
4. Ko Phi Phi
Not far from Phuket (island-hopping anyone?), is Koh Phi Phi, or the Phi Phi islands located on the Andaman coast. They are considered the best islands in Thailand for couples because of the variety of experiences you can share. How do you choose the best island in Andaman?
That depends, of course, on what the newlyweds would like to do! Take a booze cruise and enjoy the variety of bars and nightlife, hike up to take some selfies together from the top of the view point on Ko Phi Phi Don, or explore the sparkling waters of Ko Phi Phi Leh.
5. Koh Lipe
Maybe you want to keep your honeymoon small and intimate. Koh Lipe has less tourism than some of the other more-visited islands and its small size allows you the luxury to fully explore it. The island is part of the Tarutao Marine Park, so it's more secluded. Sunset Beach is quiet and perfect for a party of two.
6. Koh Lanta
Koh Lanta, not far from Krabi on the mainland, is a wonderful haven for nature lovers that enjoy:
* Wildlife
* Mountains
* Campsites or bungalows
Your honeymoon is a great way to celebrate your love and an exciting way to start off your marriage. Choosing the best destination is an important decision for many. It can be daunting to decide what's the best island in Thailand. Luckily, with all the romantic and memory-making experiences the Thai islands have to offer, in addition to the option of island-hopping, you can't go wrong if you only choose one