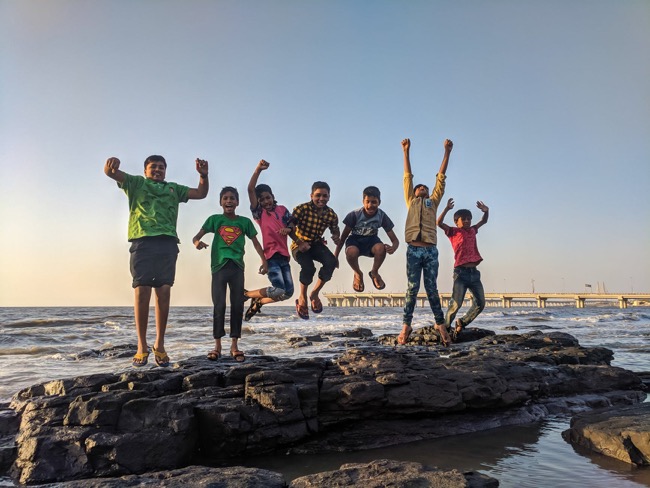 Traveling with kids could either be a dream or a nightmare. There are no grey areas. If you are a parent, of course, you would prefer the first choice.
Some parents wait until the kids are almost independent because they think it will be easier to roam around. There's no need for chunky strollers or very complicated to unfold prams.
While others savor the moment and prefer to travel, even the kids are only several months old. For one, it's cheaper, because you sometimes pay less for the child's airfare. However, it could be tricky, especially during take-off or landing.
It's easy to jump to conclusions about some common myths when traveling with kids. It's up to you though if you leave it as it is, or do something different about them.
Before anything else, familiarize yourselves first with the things you should not forget when going away.
1. Hand Sanitizer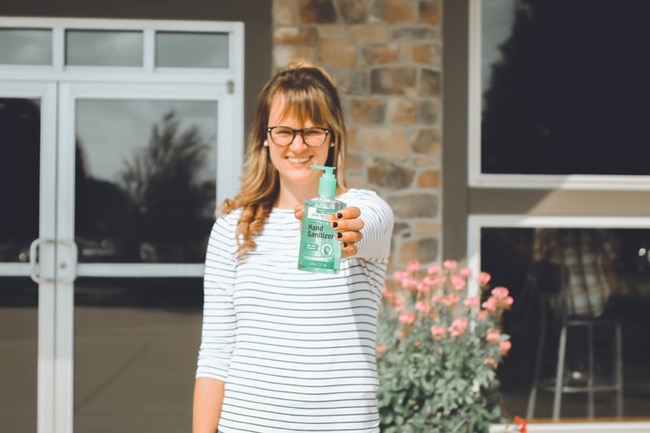 Whether you are a germaphobe or not as an individual, you will always transform to be one soon as you become a parent.
Viruses that cause cough and colds can are easily transmitted through the air. So imagine being stuck in a plane for hours with a person who has one? This is something inevitable.
Therefore, make sure to be ready with some wet wipes, alcohol, and hand sanitizer to protect you initially.
2. First Aid Kit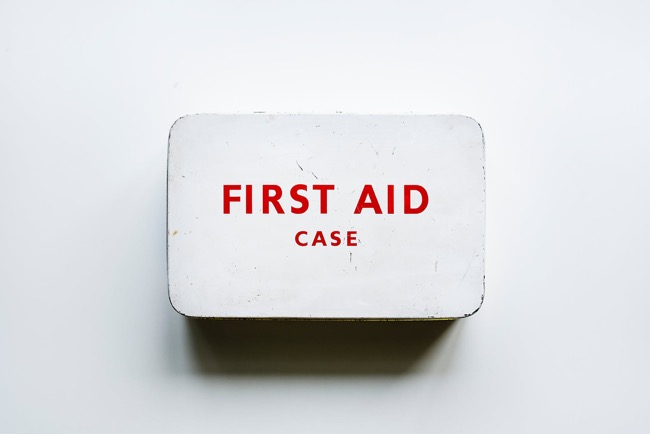 Going back on cough and colds, as mentioned before, they are two of the illnesses that could easily be transmitted. And you would not want that petty virus to ruin the whole trip.
Therefore, always make sure to be ready with a first aid kit. No matter how long or short the holiday will be, it is paramount to have one. After all, you are dealing with a youngster who cannot verbalize what they feel sometimes. As long as they see Mickey Mouse at Disneyland, they won't bother with whatever they feel on the inside.
If the kids are taking multivitamins, make sure to bring it with you as well. For them not to lose the momentum of taking medicines.
For example, if you went away for three days and didn't bring any vitamins with you. Chances are by the time you go back, they might not prefer the taste again, and so you have to redo the process.
Other essential items to add in your first aid kit is band-aids and hydrogen peroxide solution for wound cleansing. Kids can play rough whenever outside. Being ready will avoid you from being overprotective with them. Therefore, letting them have fun as much as they could.
3. Waterproofs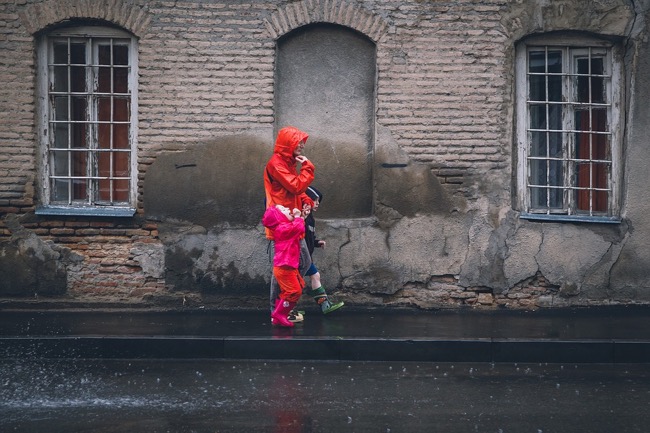 Wherever you go, the weather these days are so unpredictable. It may be too sunny in the morning, and then intermittent rain might happen during the afternoon. Blame it on global warming.
Again, it is better to come prepared by bringing in raincoats. They're the perfect example because they almost weigh nothing.
If you checked the weather beforehand and saw that some days would be rainy, pack waterproof foot gears already. This trick would let you stay away from buying emergency stuff during the holiday.
4. Snacks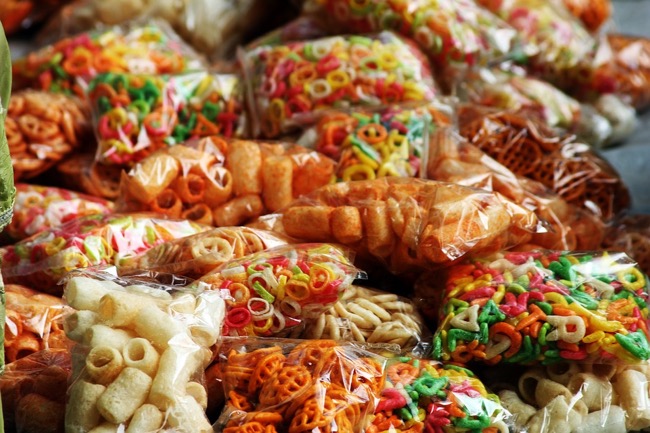 If there is one thing, every parent knows about kids? That is being hungry and feeling bored are synonymous.
Most of the time, they're not hungry but are just bored with your 8-hour flight. And plane food doesn't come at par to your kid's taste buds.
Therefore, before leaving, make sure to do some food shopping and bring their favorites. This is helpful, especially for kids who are picky eaters.
Some airlines have limited kids' meals, while others do not have any. Your packed snacks can save you big time.
5. Electronics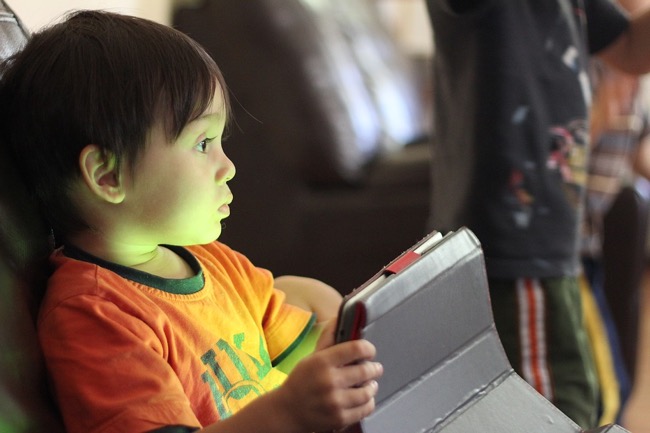 These days, children as young as 2 or 3 years old are equally dependent on gadgets. Maybe, it's the old generation's fault, perhaps not.
The thing is, it is already the reality. To ask your kid to sit on a chair for hours is too much to ask.
Kids are naturally active and have a short attention span of only 5 minutes or less. So asking them to stay put for 3 hours is already a big challenge. And sad to say, but most parents swear on gadgets as saving grace.
It's not wrong to depend on gadgets, especially during desperate times. Download movies, games, songs and the like. Whatever that could calm your little ones down until the plane land.
6. Extra Clothes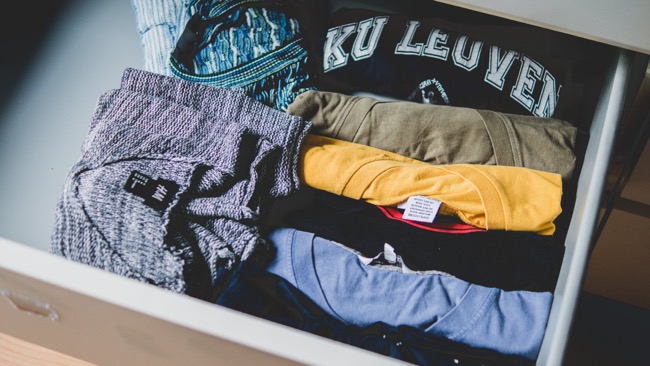 As parents, sometimes or most of the time rather, you have to sacrifice to give way for the kids' benefit. That includes packing light to provide more space for your child's extra clothes.
In packing, make sure to choose the best luggage. The one that could help you be more organized and efficient.
Traveling with kids is already a challenge; do not add more unnecessary stress on the trip. Like, forgetting your son's favorite shirt. This could start a massive tantrum that could break the sanity of your holiday.
So be prepared with extra comfortable clothes and don't forget their favorite garments too.
Last Say
There are a lot of opinions, positive or not, regarding traveling with kids. Do not be discouraged with any of it. Remember that an enjoyable holiday starts with proper planning. Just stick with that simple hack, and you'll be surprised how going away with your little ones is one for the books.