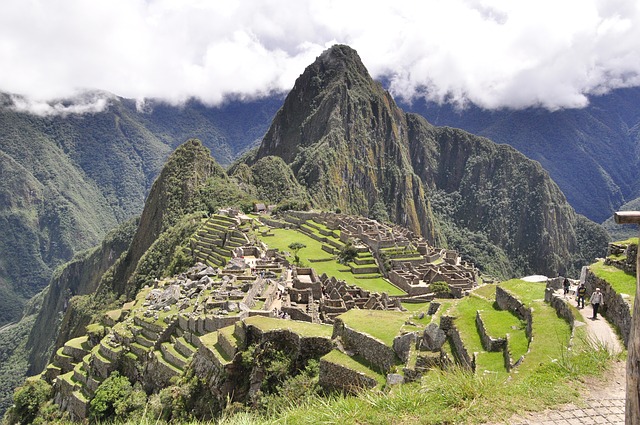 Travel has recently become one of the many popular lifetime goals that people would like to experience or work hard for to realize. As this development has more to do with the new millennium, this generation has a new word for it. Lifetime goals today are often referred to as "bucket list". If travel is not number 1, it is always one of the top 5 or top 3 choices. In fact, no bucket list is complete without travel being included. Even though for some people travel is almost impossible to realize, still they include it, hoping by some magic like the ones that happen in fairy tales it will materialize.
Travel can immensely help in altering our perspectives. Even the most depressed person can change life views by traveling or even just taking a simple holiday. That is because when you travel you shift to new locations, change your routines and get to interact with fresh culture and new people. Even a short and fun holiday can perk your spirits, when you get to accomplish these 3 basics. How much more travel that is planned around a purpose, like life-changing holiday experiences that are becoming increasingly popular.
To make it easier for you to commence planning we have here a few of these life-changing holiday experiences travels listed;
Cruising through the Arctic
The Arctic is not Antarctica, because Antarctica is a continent. The Arctic is most commonly used to refer to a defined area within the Arctic Circle, which spans the top part of the earth and stretches across the North Pole, encompassing the northern regions of Sweden, Norway, Greenland, Iceland, Finland, Russia, Canada, and Alaska (USA). These regions are only 6% of the earth's surface the one referred to as the Arctic. It is one of the most famous destinations today that are invariably searched for and are coming in on top of most people's bucket lists.
What makes the Arctic famous and favoured as a travel destination are the regions' rich array of wildlife, unspoiled landscapes rich with exotic flora, amiable and good-natured people like the Inuit tribes and other natural wonders. It's the age of technology and it ushered in a lot of conveniences that make these kinds of travel less risky and free of difficulties. Going on a wildlife cruise through the Arctic is the perfect way to spot exotic species of reindeer, musk oxen, Arctic foxes, seals, walruses, whales, and quite a few families of birds.
Teaching English in Brazil
As the largest country in South America, Brazil is beautiful. It has its share of idyllic beaches, the most admired is Baia do Sancho. Brazil also has 60 percent of the Amazon's total area of Rainforest, with the most breath-taking and famous Iguazu Falls. Traveling to Brazil and staying there as an English teacher you'll get to dance in the streets with the locals during the annual Carnaval. Brazil's need for English teachers is continuously growing, because of its booming tourism and international trade industries. Brazil's English teachers benefit from a promising job market. You earn, immerse yourself into a new culture while soaking the opportunities offered by this vibrant country. You can enjoy a multitude of holiday activities as a tourist like surfing, parasailing, kayaking, mountaineering and hang gliding.
Spiritual retreat in Peru
Peru is another travel destination that is growing in popularity. Tourists seeking life-changing holiday experiences flock to this part of the world in anticipation of the promises of spiritual upliftment that the world of ancient sacred sites abounding Peru offer. Tourists who experienced the mystical ambiance and the tangible mysteries of the Shamans with their plant teachers loved their experience so much that they tell friends about them.
Most tours start with Cusco then on to Sacsayhuaman and final leg is The Sacred Valley to Machu Picchu. These tours are usually labelled mystical immersion, which makes you experience the mysteries of Shamanic Healing Ceremonies. The Sacred Valley is perfect for this kind of experience since it would take you on a profound journey route in the Andes Mountains. Retreats such as the Gaia Tree Center provide ceremonies include the sacred plant Ayahuasca, for its healing properties and other indigenous ceremonies like Aguas Calientes are for the healing properties of nature. The Peru experience is more often referred to as spiritual awakening.
Volunteering in Africa
In the 21st century, Africa is one continent that started to undergo a massive change. Its countries are making great steps in development. Amidst these revolutionary changes happening throughout the continent, across its many countries, there arises the need for humanitarian volunteers. This is an exciting time for this kind of volunteer work on different environmental and humanitarian causes that are happening around the world. As a volunteer, you could live with the locals and participate in programs that aim to bring about changes that could last through the years not temporary or only for a short time.
Some of the areas you can focus on are; working in a wildlife and animal conservation where you can learn about some of the most magnificent beasts of the world. Interacting with them in the real world, you'll be seeing them differently. Understanding how modern issues affect them as you experience these issues with them. Other fields are marine and coral reef conservation where you can live and work in some of the world's most lovely beaches of the Indian Ocean coastline. Medical and healthcare where you can experience how African people overcome their lack of health care services and with them having rare diseases. Also, Community Development Aid where you can teach children or introduce them to sports other than what they are used to.
Diving in the Red Sea
For first-timers the Red Sea is perfect. The water is calm and uncrowded so there is clear visibility. The Red Sea also is safe year-round. What most tourists do is to check in to Marina Plaza Hotel in Aqaba, Jordan, the most convenient place for those who are aiming to complete a PADI Open Water course. Why? It's because the Red Sea has some of the best diving places in the world. Plenty of marine life and interesting wrecks. Summer offers tourists the chance to watch the schools of fish around Ras Mohammed like the blacktail snappers. The most interesting of all wrecks abounding the Red Sea is The Wreck of The Thistlegorm. Other activities are the wall dives, in Brothers, Elphinstone, Daedalus and Rocky where the currents are fast and the coral walls are dramatic.
Meeting the Bizarre Ethnic Tribes of Laos
Laos was famous as the heart of Asia's opium-growing triangle specifically northern Laos, but today the Unesco Namtha Eco project headquarters can be found here. This project is UNESCO's way of providing the farmers and other ethnic minorities of Laos job opportunities. These are cash-strapped farmers who along with most of Laos's ethnic tribes live in this area. The initial tours for this project are a series of trekking and meet the local villagers tours. Covering the towns of Luang Namtha and Meung Sing with local guides the trek will bring you up into the hills and valleys of remote villages. Along the route you'll meet the animist Akhas and the Black Hmong, who are identified by their black clothing who build stilted villages on high mountain ridges. Then there are the Lenten people, who wear indigo clothing and build the longhouses down in the valleys.