Sometimes, it may get boring to live the same average life with your loved one. Of course, redundancy is mediocre and we need a change. If you are bored of living the same mundane life with your partner, add new zing to it and book a trip to a nice resort and take out on a trip of a lifetime.
A resort is a place that can keep couples happy and excited as there are many interesting activities for couples to enjoy. However, you need to be careful when picking a resort.
There are many resorts that are designed keeping couples in mind. If you are planning on going to one with your partner, you must make sure to go to a resort that is specifically designed for couples.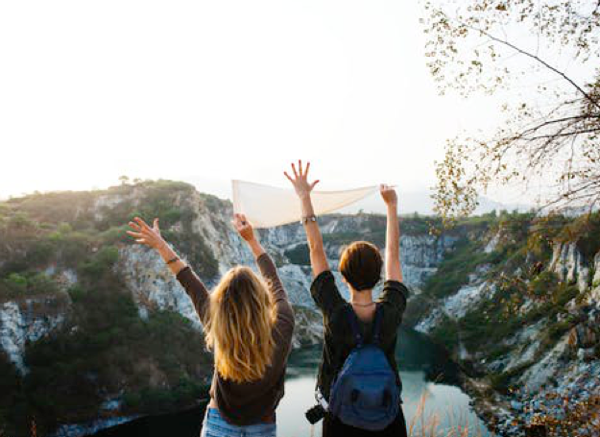 Selecting the right resort can be troublesome. To help you in this regard, here are 5 questions to ask before choosing a resort to go to with your partner:
1. Is There A Beach?
Try to find a beachside resort, especially if you and your partner enjoy beaches. While resorts and beaches go hand in hand, not all resorts are close to the beach, which is why it is important to be clear about this factor.
There are many beach activities to explore including swimming, snorkeling, jet skiing, and surfing. You can enjoy these activities with your partner and come closer to each other.
Other than this, ask if the resort has a private beach, i.e: a beach only for the guests. Such beaches are more private and can allow you to enjoy some intimate moments with your partner without any trouble.
2.How's The Service?
Services offered at a resort can either make its reputation or break it. The reasons that couples decide to take a break and go on a vacation is to get peace of mind and make those days the best days of their lives. However, poor service can ruin it all. A good service should be prompt, efficient and, of course, kind. It's also important that the service has enough staff for you. Bad service is associated with negative attitude, staff that still didn't accommodate and still don't know what's what (thing that leads to slow services) and, sometimes, overbooked rooms.
But you should also keep in mind that you will always get what you paid for. Did you pay enough to have cucumber for your eyes and someone to prepare your bath? Then that's what you'll get. So before choosing a resort, it is vital to inquire about the level of service they provide. Reading reviews can help you a lot. These reviews are usually true and can let you know about the service quality of a resort without any biases.
Also, you'll need to remember about tipping. Tipping is really welcomed among employees, since it's what they rely on for their income. It isn't necessarily required for good service, though. So don't forget to exchange money from home or from the airport in order to give them some tip. And be discreet.
3. The Atmosphere
Most of the couples choose to spend their vacations on a resort because of the calm and serene atmosphere they provide. However, that largely depends on the location and management.
If the resort lies in the middle of a noisy location then there might be a lot of disturbance, such as kids screaming all day long. Some resorts could make you listen to loud music all the time whether you like it or not, while some enjoy a quiet pool. Other than this, if the staff is poor and the place is not well maintained, even then you may have to handle a lot of trouble.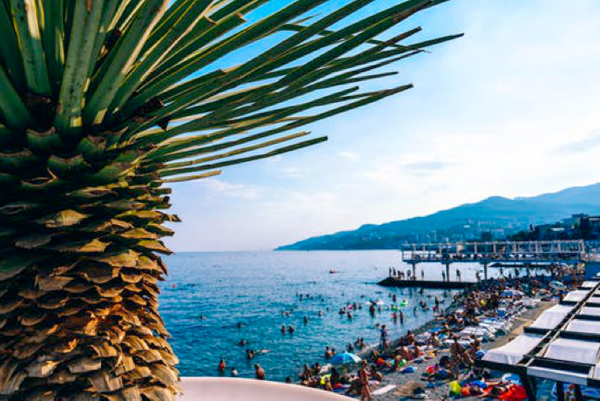 4. Accommodations And The View
It is in human nature to like something that's pleasing to the eyes. A resort is no good if it doesn't offer heartwarming views when you see outside the window.
Try to go for a resort that offers splendid views. Some hotels may charge you extra for rooms with good view, so make sure to look into such details. Other than this, make sure the rooms are spacious and comfortable to live in with all other amenities such as warm water etc.
Also, it wouldn't be a good resort if it didn't have some activities, don't you think? If you're in vacation with your family, you might find a waterpark or mini-golf or even a playground for you and your kids to enjoy. If you're staying at a resort just with your partner, you can enjoy activities such as wine tasting, massages for couples and even dance lessons. Ask around and find out if there are any watersports which you could do with your family. Some resorts offer, for a fee for an hour, sports, such as kayaking and paddleboarding. See if there are any events at night and then go make the most out of them.
If you're looking specifically for a resort with such activities, look for those who offer gold, scuba, sightseeing, spas or fitness.
6. Where's the location?
It's normal that you think a lot about the location where you're going to stay for your next luxurious vacation. Bare in mind that the place you're going to is going to affect the price you're paying, the distance of the travel and even some health and weather concerns. Sometimes people choose to plan their vacation around a festival or a concert. The reviews are important, but they also differ from one destination to another.
See if the destination you're choosing is far from the airport. Do you have to hurry the day you're leaving, because the distance between the airport and your hotel is a 2-hour drive? It's really important to know these details before you pay for the trip. Do you want to visit lots of museums and make tours of cities? Then you'll need to choose the destination properly. Flexibility is also important – it can get you the best deal on the market.
5. Meals
A good meal is the secret to set the mood right. Make sure the package includes meal offerings thrice a day and that a variety of food is available to make your stay worthwhile.
Some resorts may charge you extra for the meal or only include one or two meals with a package.
So sometimes is crucial that you ask yourself some questions about the food services. Such as, do you need to make reservations for the hotel restaurant? You cannot know for sure, as some do need that, some don't. Also, make sure you know for sure if there's a certain time you can come to eat. Some hotels have places special for some people from the restaurant, depending on the price they're paying for their vacation at that hotel. Also, ask if the items from the mini-bar are free. See where you are. Find out if there's a dress code, such as no short pants or no swimming bath suit in the restaurant.
6. Extra costs
It's true – most services from your resort include vacation packages. Still. You might need to let out some more cash for some extra activities.
There are "club rooms", which are mostly available for those "exclusive" visitors, who paid for premium rooms, pool services and restaurant. For spas you'll sometimes have to pay more, but you can always utilize facilities, such as hydrotherapy pools and the sauna. These are usually free for you to enjoy. Those sports which are not motorized are also free, but they come in limited time, usually an hour per day.
The Verdict
Couple vacations need to be planned properly, especially when it comes to resorts so be careful.