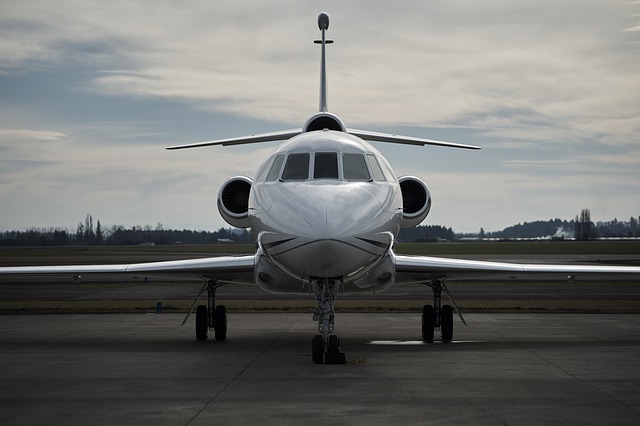 Flying through the sky 30,000 feet high in a plane that isn't crowded by strangers is everyone's dream. Sitting in a comfortable 15-seat private jet where you have an attendant all to yourself and your loved ones is by far the most comfortable and luxurious way to fly.
Most people are not able to afford flying on a private jet because of its high cost, but for someone who seeks a luxurious flying experience there is no better option. Today, private jet travel has become easier and more affordable to an extent. However, there are a few considerations you should make to ensure that the experience is simply flawless.
Costs/quotes to Consider
Renting a private jet comes at a price, it's something few people can afford. However, you can now find clubs that offer amazing packaging and discounts that can actually make it more affordable than commercial flights. Be sure to find a number of clubs and companies, and compare their prices before you make a decision. If you are looking to own or rent a jet, there are a lot of factors that need to be considered with the most important one being the purpose of the jet. You also have the option of partial ownership available if you are worried about the cost or don't intend to use it too often.
Whether you decide to rent, buy or even joint own a private jet, a site you can go on to get quick quotes from the best private jet charters in the industry is Paramount Business Jets. From their range of aircraft categories to the different types, you can successfully choose one that has the correct availability for your trip.
Number of Passengers
When considering flying private, it is important to look at how many passengers you are flying with. Private jets generally have a capacity of 5-15 people, depending on the model and carrier. Reputable private jet clubs and companies tend to have a diverse fleet that can cater to the needs of large and small groups alike. Even though private jets have limited seating, you can avoid the hassle of getting through the airport and drive right to your plane.
Duration of the Journey
Flying on a private jet is all about the in-flight experience. You want to be able to enjoy each and every luxury that the jet has to offer. Before considering a private flight, you should look at your flight duration. For example, if you are choosing a small prop aircraft that is an economical option for short to mid-range trips, it has an average flight duration of approximately three hours. Flying from London to Manchester wouldn't give you the best chance to enjoy all the amenities, whereas flying from London to across the Atlantic will ensure a memorable experience.
Reputation of the Company
It's important to take into account the reputation of the company before considering flying with them. Like any commercial airline, it's vital to research history and track record of the company. You want to make sure that you are putting your trust in the hands of professionals who have sufficient experience. One of the chief selling points of any private airline is the company's reputation, seamless connection to international and local flights, and their VIP lounges. As the number of travellers who prefer convenience is increasing, the demand for flying private is also increasing. In such a situation, the reputation of the company can either make or break the deal.
Condition of a Plane
Flying on a private jet is a big investment so it's important to make sure you are paying for a service that you will be satisfied with. An important factor to consider is the condition and age of the plane. Like everything else, a plane goes through wear and tear, and needs upgrades from time to time. So, it's important to ask questions regarding age, maintenance, and upgrade of the aircraft. While determining air worthiness, the condition of the plane plays an important role. Always review the log books after the aircraft is returned from maintenance to ensure that proper inspection and repair were completed and logged.
Flexibility of Schedule
When you think of private jets, you think about the convenience they provide in comparison to a commercial airliner. You want to be able to have a private jet that will let you come on board at a time that is most suitable for you. When flying private, flexibility is more important than comfort or luxury. You have complete control of your flight times and can stop worrying about rushing or missing your flights.
Flying on a private jet is a fun experience, but make sure you are flying with a company that knows how to deliver a luxurious experience. Private jets give you an advantage of instantaneous flights for a business trip or to impress clients. They are also perfect for special occasions like weddings, birthdays and anniversaries.